August 2020
The ICO World Journal is back!

We're excited to announce that the ICO World Journal has returned and you are currently looking at our newest issue (with a new face and name). We wanted to create another way to engage with our global community and have one place where anyone could quickly read and learn about everything that was currently happening in ICO, our communities and our initiatives all over the world. The Journal is also special because it is interactive. That means you can click on the links and easily be taken to the supporting documents, the website or any of our other online mediums. We hope you enjoy perusing our journal and we look forward to getting the next issue out to you soon.

Yours in friendship,

The ICO World Team

Table of Contents :

Meet our Co-Chief Executive Officers
Katie Jackson Vice Chair and Treasurer
COVID-19 Donation Program
Regional Updates
The 2020 AGM
Check out our social media
Does our Vision Work?
ICO World YouTube is back! – Understanding the Council of ICO Communities video

Meet ICO's Co-Chief Executive Officers and others on the Leadership Team!
In order to better support our growing organization, we have provided for two Co-CEOs. Wayne Overton has held the role of President and CEO for the past 3 years. He will now be taking a well-deserved leave of absence and we thank Wayne for his immense contributions to ICO throughout his time with us. Read the official announcement of his resignation here.
We are excited to announce that Dawn Robson Lead- ICO Properties and Linda McCarron Lead- Capacity Building Centre will now share the CEO role as Co-CEOs. The organization has also appointed a number of new "Group Leaders", who are collaborating and working closely with their teams to improve community and efficiency within the organization.
Please take some time to get to know our leadership team a bit better. Here are their Biographies on our ICO website.
Katie Jackson Vice-Chair and Treasurer
Announcement on behalf of Jim Avery, Chair of the Board of Trustees:
I am pleased to announce the appointment of Katie Jackson CPA, CA Treasurer and Trustee to the role of Vice-Chair and Treasurer.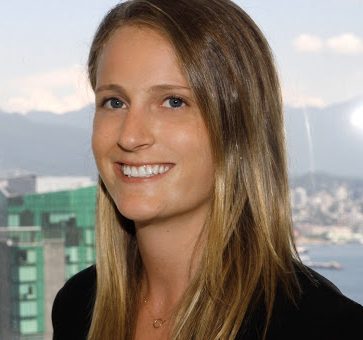 Katie Jackson CPA CA
Vice-Chair and Treasurer
Katie Jackson CPA, CA was born and raised in Victoria, BC. After spending a year volunteering in Dublin, Ireland, she returned to BC and completed her Bachelors of Commerce at the University of British Columbia in 2012 and then went on to get her CPA, CA in 2015. After a few years working in Vancouver as a Tax Manager with Deloitte, she now works as Director of Finance with charity Power To Be in Victoria, BC. She has a passion to utilize her finance and business skills to give back to communities. Katie is also interested in Corporate Social Responsibility and encouraging the green movement.
Always finding time for travel, she has taken various extended leaves throughout her education and working career to explore Central and South America, South East Asia, and Europe. Katie is keen to keep on travelling the world and to continue experiencing and learning from new cultures. In her spare time, Katie enjoys hiking, camping, biking, and generally just being in the outdoors!
Katie participated in the BC Ride to Conquer Cancer in 2016, she was a campaign leader for the Deloitte United Way campaign in 2017, and now she is looking forward to focusing more of her time with ICO. She has been with ICO since February 2015 as a Project Co-ordinator and has undertaken the CRA Annual Return for ICO since 2015. Katie was elected Treasurer and Trustee of the Foundation in 2018.
ICO COVID-19 Relief Donation Program
Many parts of the world are suffering from the effects of COVID-19 in different ways than the more developed world. Within our ICO communities internationally, people are not able to access government-funded programs and health care, so they have to deal with a lack of food, lack of income and the fear of a disease that they cannot see or be tested for. Cramped living conditions deny the opportunity to self-isolate and a dependence on tourists or selling local goods can have a severe impact on their most primary needs (food and shelter).
Many of these communities are only beginning to experience the effects of the crisis. Migrant workers who once worked abroad and sent a majority of their earnings to their families are now laid off and are returning home. Unfortunately, due to a lack of suitable quarantine camps, they may be bringing the disease with them and could infect others in their community.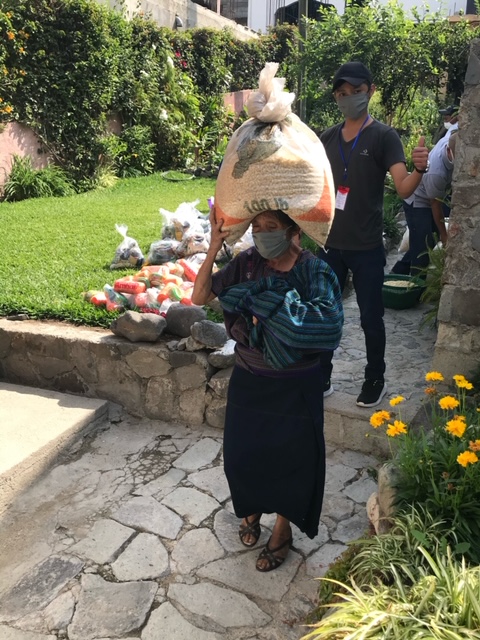 With a lack of funds being sent to the country and the absence of international visitors, the health and economic impact may be felt for years to come. With ICO volunteers in these developing countries, we may be able to support some of their urgent needs.
If you would like to help out internationally, a number of initiatives are redirecting some of their efforts and fundraising to address this dire situation. Please click on the links below or click on Donate on the ICO website menu for more information.
Initiatives accepting donations to help with COVID-19 Relief:








Did you miss the Annual General Meeting?
The 2020 AGM was held online on Saturday, June 20th 2020. The annual reports and the meeting's attendance was great. Hopefully next year we will be able to meet in person once again. In the meantime, here is a photo from last year's Annual General Meeting: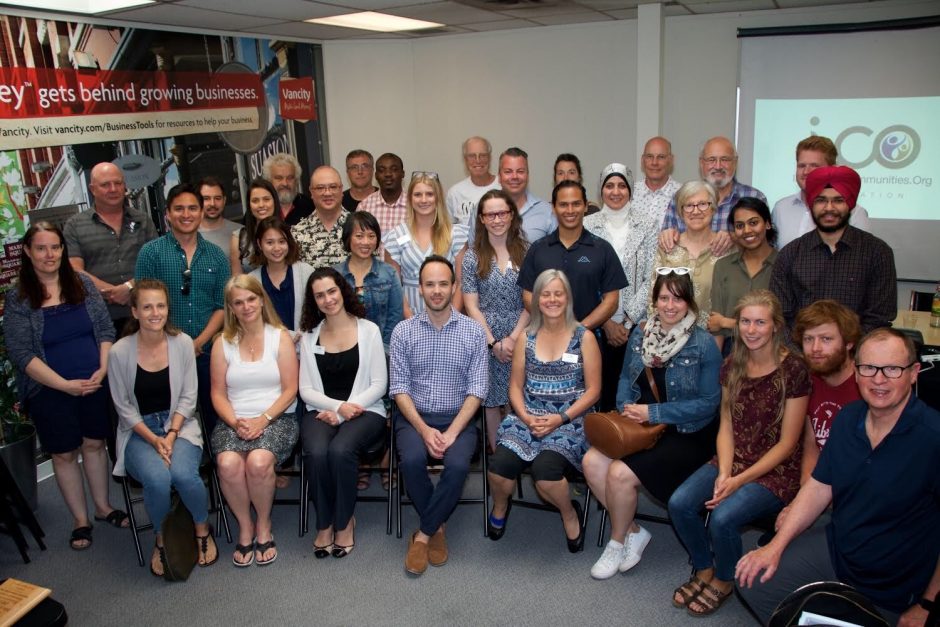 Don't forget to check us out on social media!

Does Our Vision Work?
By John E. Mitchell FRSA, Chairman Emeritus and Founder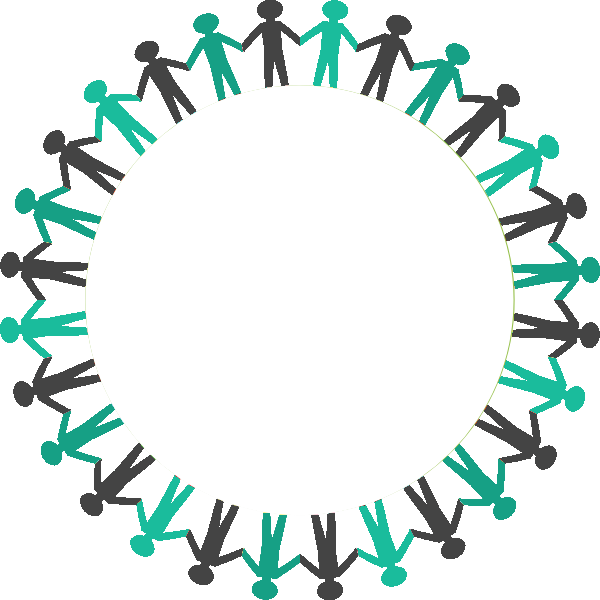 "Covid-19 has enacted a terrible human toll Globally and we must now realise that there is no going back to the pre-Covid days. Many organisations and their people are now working online for the first time, we designed ICO as an Online Organisation in 1989, arguably one of the first if not the first Online Organisation in human history. We do have some considerable experience in the Online World, however it is not cyber computer connections that make it work, for ICO the key is Relationships. "(Continue reading this article here)
ICO World YouTube is back!
Understanding the Council of ICO Communities – Video
By Dylan J. Kaplan, Lead – Communications Group

On August the 12th it would have been three years since the last video was published on the ICO World YouTube channel but that's not going to be the case after all. The first video in our "Understanding ICO" series (just one of a few series we hope to roll out) was uploaded to YouTube last night. While the video is still an early draft we feel it is important to show everyone what we have been working on! This is just one of a handful of videos the ICO World Team has in the works, along with updates to the website and this Journal! I would also like to acknowledge the hard work of our Social Media Team who have been actively posting on Facebook, LinkedIn, Twitter, and Instagram, as well as the and Strategic Marketing Team who have begun to lay the strategic foundation needed to reach an increasing number of people with our message!

*Special thanks to Catalina Roberts, Olivia Anderson and Tessa Cleveland for making this video possible!
Do you have an article you would like to see included in the ICO World Journal?
Email us at communications@innovativecommunities.org