The Council is in continued development globally.
The Council of ICO Communities is a component of the Board of Trustees and represents all ICO Members globally. The Council is not involved in administration, finance or management of the Foundation. All operative and administrative tasks and functions are undertaken by ICO Team Members in active defined roles.
Each ICO Community or Country has an ICO Community Representative who is in an "active defined role" and sits on the Council.

The Chair and Vice-Chair of the Council are elected Trustees of the Foundation and specifically represent all ICO Community Members to the Board of Trustees.
And then we bring all the ICO Community Representatives together from around the World:
Sharing their ideas and innovations

Sharing their cultures, music and art

Sharing their values

Sharing their resources

Sharing the Vision and Mission as outlined in the ICO Members Charter

Sharing their progress towards the Sustainable Development Goals of the United Nations

And working and assisting each other as Friends





100+ Volunteer Team Members, 1000+ Community Members




and especially the 100,000 + people we have been honoured to serve


Participating in a Global Forum of Friendship for Sharing and Change making a real difference in our World!



Tony Cardoso
Trustee
Chair of the Council of ICO Communities
Tony brings more than 40 years operational and human resources experience to ICO. His career has spanned theme parks and world expositions, to international equipment manufacturing, to currently commercial and industrial cleaning services. Across all these industries, Tony has been able to leverage his expertise in creating strategies to improve productivity and efficiency; balancing budgets; managing quality assurance programs; and supervising, hiring, and training employees. Tony worked with John Mitchell building the human resources and organization for a large Pulp and Paper Complex, it was during that time in 1988 that Tony and John worked on the first conceptual document that led eventually to ICO.
Born in Braga, Portugal, Tony immigrated to Canada at age 13. Twenty years later he immigrated again, this time to the United States. Tony lives in Ohio with his wife of more than 20 years, Tammy and their daughters Ashten and Morgan. In addition to serving as congregational president for his church, Tony enjoys spending time with his family and being involved in his young daughter's multiple activities.
Tony has a Bachelor of Arts in Economics from the University of Waterloo in Ontario, Canada. He speaks English, Portuguese, Spanish and French.

Harry Seemann
Community Representative
ICO Ontario Communities
Based in Toronto, Ontario, Canada, Harry is a highly-motivated self-starter and successful entrepreneur with a passion for financial management and how technology can improve our lives. His background is in PR and communications, asset management as well as corporate finance.
Harry is a world traveler and team player and has been a longstanding donor to the San Pedro education initiative in Guatemala. He likes to support community initiatives where he can help with his analytical business, interpersonal and language skills.
Harry is fluent in English, German, French and Spanish and has volunteered for and supports several local and global charities. He is a big fan of the Toronto Raptors and loves basketball, biking, swimming, yoga and golfing.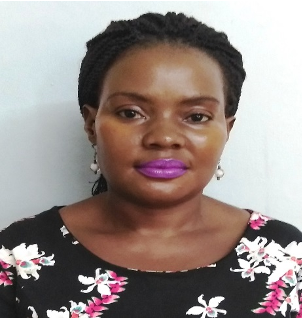 Lucy Laker
Community Representative
ICO Uganda Communities
I grew up in the underprivileged and least developed northern part of Uganda, a region that has been experiencing armed conflicts for over two decades. Growing up there was and still remains a challenge on its own, but on one hand, it has motivated me in my life to work hard in search of peace and to educate the underprivileged.
I hold a Diploma in Business Administration from Young Women's Christian Association (Y.W.C.A), Affiliated to Makerere University Business School Nakawa in Uganda and am fluent in Italian, English, Luo, Luganda and Kiswahili languages.
I realized that I could do more to improve the livelihoods of poor and impoverished people by engaging my service and effort. I decided to join as a volunteer with AVSI – International Service Volunteers Association, an Italian NGO in Kitgum district (1999). While working on HIV/AIDS, reduction of violence against women and economic empowerment disadvantaged women groups, I developed a passion for serving the poor and improving their livelihoods. I later joined Emmaus Foundation in Kampala Uganda where I have worked for the last 15 years as Administrative Secretary.
Working with this organization has affected two major areas of my life: empowering the younger generation through education, and introducing self-help economic projects to reduce poverty. This includes supporting community initiatives such as tailoring, operating grocery shops, agro-processing, fruit and culture. In trying to educate orphans and vulnerable children, the elderly and people with physical disabilities not only do we give them schooling but we also provide meals at the schools to improve their nutrition and health.
I am also a board member of other women organizations in Uganda such as Women in Action (MON TUTE Women's Development Association) which implement and evaluate women's related projects and activities.