Leadership Team
The Leadership Team of the Foundation is led by the President and Chief Executive Officer who reports to the Board via the Executive Vice-Chair. The Leadership Team is responsible for the operations and administration of ICO Worldwide.


Wayne Overton CA, CIA, CPA
President and Chief Executive Officer
Wayne Overton CPA, CA, is a Chartered Public Accountant and a Certified Internal Auditor. With his experience in public practice and his extensive experience in airline and manufacturing industries, he contributes his strong leadership and organizational skills to ICO. His key focus areas in his approach have always been rooted in a keen interest in driving value, providing mentorship, and ensuring continuous positive growth.
Recently, Wayne's opportunity to bring financial leadership to Innovativecommunities.org Foundation has led to a sustainable improvement in financial activities and reporting in the organization. Working collaboratively with initiative leads, the leadership team, and other members of ICO has been a great source of inspiration and engagement.
When not traveling, Wayne's favorite pastimes are running, hiking and spending quality time with his wife Sue, his two children and their partners, and his five beautiful grandchildren.


Jennifer Wade
Chief Operating Officer
Lead – Operations Group
Jennifer received her Kinesiology Degree from the University of Waterloo and moved to Campbell River BC, in 1997. Jennifer has a health, safety and ergonomics background with forestry and healthcare experience. She has developed and facilitated workshops in peer coaching, communications and safety and utilizes her leadership skills both in her work with VIHA as well as in her work with Nepal.
Jennifer and her husband Brad McLoughlin have organized numerous trips for volunteers travelling to Nepal, including a group of 33 high school students from Campbell River. Planning the logistics and safety for travel, accommodation, food, village living, volunteer working, hiking, orphanage visits and sightseeing can be daunting but sharing her love for Nepal and it's people with her friends is a joy. The benefits that have been realized within an entire village in Nepal, sparked from a single friendship, are a constant reminder that we CAN make a difference if we have a friend to share the experience with.
Jennifer is an outdoor enthusiast who has biked across Canada solo, enjoys camping and hiking, and has coached youth volleyball for over 12 years. Jennifer and her husband live in Campbell River, BC, Canada.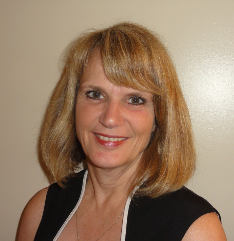 Dawn Robson CHRP
Lead – Properties Group
Dawn has over 20 years of private sector leadership experience and is taking these skills into the non-profit sector. Her focus has been in the Human Resources field and has provided support at both the strategic and operational level. She has worked in a number of sectors providing expertise with change management, employee relations and organizational design. Dawn is a Certified Human Resources Practitioner (CHRP) with a Bachelor of Administration Degree and works as Human Resources Consultant in a Victoria based consultancy.
Dawn has been in Victoria since 2001 and has been an active volunteer. She enjoys kayaking and cycling.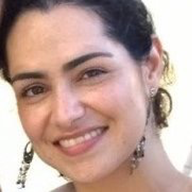 Ligia Sodre Rocha
Lead – Engagement Group
Originally from Brazil, Ligia came to Victoria in 2016 to obtain a Post-Degree Diploma in Human Resources at Camosun College. She also holds a degree in Business Administration and has extensive experience in administration and customer service. In 2017, she met an ICO member and began her friendship and collaboration with ICO. In her spare time she enjoys spending time with her husband and friends, as well as dancing and listening to music.