The Leadership Team of the Foundation is led by the Chief Executive Officer who reports to the Board of Trustees via the Co-Chairs. The Leadership Team is responsible for the operations and administration of ICO worldwide.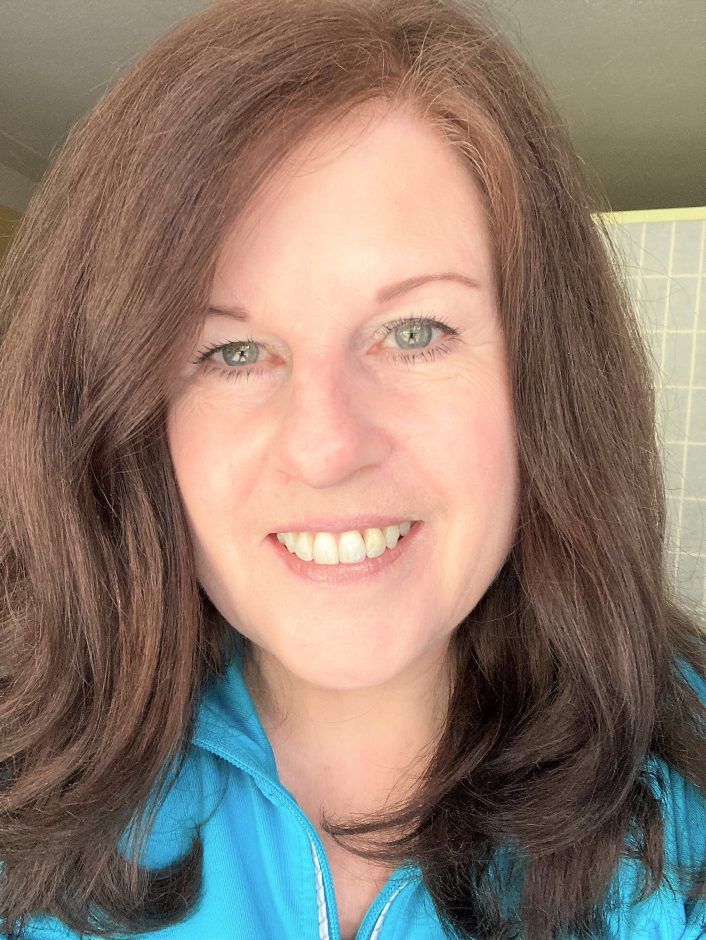 Linda McCarron BBA, CPA, CMA
Chief Executive Officer
Chief Financial Officer
Lead – Finance, Administration & Technology Group
Linda brings to ICO 25+ years of experience in organizational management, strategic planning, team building, risk management, quality assurance management, finance, and accounting. She has 15 years of public practice experience and has held several leadership positions in commercial, charitable, and municipal organizations. Linda is a connector and values the collaborative, people-focused approach which is a pillar of ICO's success.
Linda's focus is on expanding global support, strengthening organizational processes, enhancing volunteer experiences, and supporting team members in their strong contributions to communities around the world.
When Linda is not working or volunteering, she enjoys traveling, attending concerts, reading, and spending time with family and friends.
Dawn Robson BCom, CHRP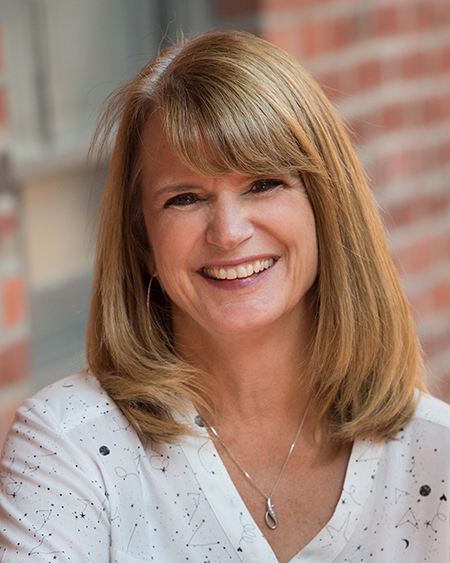 Chief Engagement Officer
Lead – Engagement Group
Property Management
Lead – Properties Group
Dawn has 25+ years of private-sector leadership experience and has also been volunteering with ICO since 2008. Dawn's focus is in Human Resources and she has provided support at both the strategic and operational levels. She has worked in a number of sectors, providing expertise in change management, employee relations, and organizational design. Dawn is a Chartered Human Resources Professional and has a Bachelor of Commerce degree.
Dawn has volunteered in several positions with ICO. She currently holds the role of Chief Engagement Officer and provides oversight for our Victoria property. She believes strongly in the value of collaboration, ensuring a shared understanding, and supporting the many volunteers that are part of the ICO community.
During her spare time, Dawn enjoys the outdoors and can often be found cycling, kayaking or hiking. She also enjoys her time with her family and friends.
Scarlette Verjinschi M Arch, MBA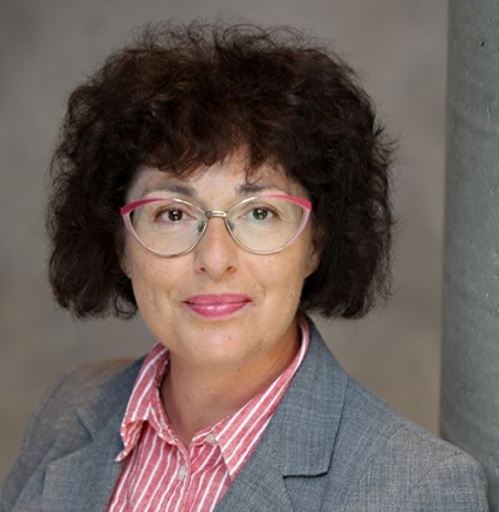 Chief Corporate Officer
Lead – Corporate Services Group

Scarlette immigrated with her family to Canada in 1993. She joined the BC Public Service in 2002, after working in architectural firms in Victoria, and briefly being a partner in one. She has a Master degree in Architecture and obtained a Master degree in Business Administration in 2002, from Royal Roads University. She also has an Executive Certificate in Negotiations, obtained at Harvard Law School.
As a public servant, she led and developed various provincial initiatives and programs at the Ministries of Social Development, Health and Citizens' Services, and University of Victoria. In 2022, Scarlette joined the City of Victoria as Deputy Director of Facilities within the Parks, Recreation and Facilities department.
Scarlette is interested in social justice, multi-faceted personal and professional development, and sustainability for the social, built and natural environments.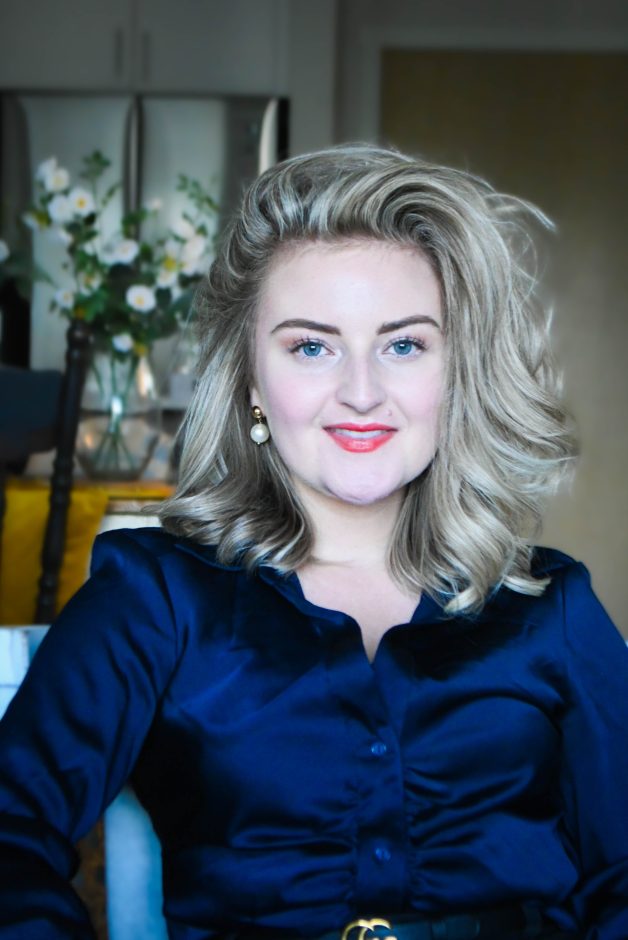 Chanelle Bertelsen B.F.A
Chief Communications Officer

Chanelle brings over a decade of Marketing and Communications experience in senior leadership roles to ICO. She is an experienced digital marketing and communications professional with a proven track record across diverse industries, including non-profit, technology, health, and education. Chanelle's goal is to create lasting positive impacts for communities through dynamic and innovative marketing and communications. Chanelle is dedicated to giving back and broadening worldwide assistance for international initiatives that serve and empower communities.
Chanelle's portfolio of projects includes website development, solution-based technology projects such as app development, creating and running marketing campaigns, designing branding materials, and crisis management. Her favorite part of her work is connecting with team members to achieve common goals in and out of the office.
During her spare time, Chanelle enjoys spending time with her husband as they explore Vancouver Island.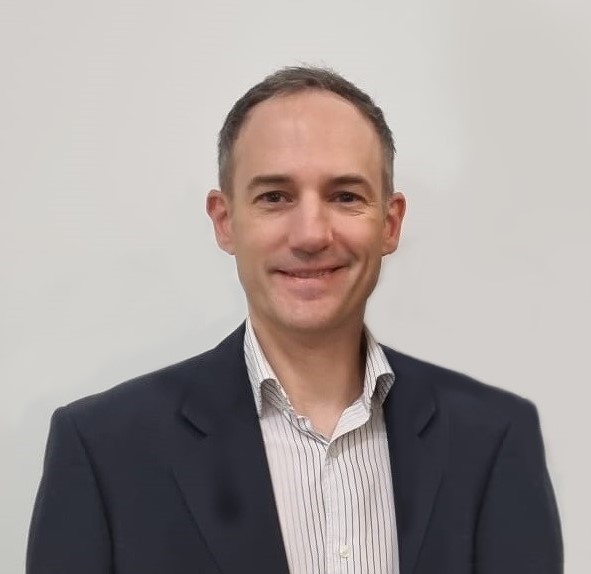 Marcelo Silva M. ENG
Co-Chief Operating Officer
Lead – Operations Group
During the last two decades, Marcelo focused his career on capital and organizational change projects, transforming his sponsors' investments into sustainable businesses through innovative processes and technologies, team building, and safe operations.
Back in his youth, Marcelo collaborated and led different initiatives with the aim of improving common-use facilities, areas, and housing in his hometown. More recently, he found in ICO a unique opportunity to gather both worlds together, by its unique efforts in relieving poverty and advancing education by developing innovative methods and transferring technology instead of just granting funds. Marcelo is also keen on international affairs, social behavior, and environmental issues.
At home, he loves sharing time with his family, walking his doggies, and connecting with his network. If he could add another hour to his day, he would love doing more physical activities and appreciating nature.
Nestor Portugal BA, MFin
Co-Chief Operating Officer
Lead – Operations Group
Nestor has 15+ years of private-sector experience, occupying positions with local and regional impact and scope. Nestor's background is on Finance and Administration, providing support at both the strategic and operational levels. Likewise, he has worked in various sectors such as banking, real estate, construction, and manufacturing. Nestor has a master's degree in Corporate Finance and Financial Risks and a Bachelor of Administration.
As a senior executive, he led and implemented regional accounting projects, and in his country of origin he worked in a non-profit organization, created in 1996 with the objective of promoting the education of children and youth in Peru.
In his spare time, Nestor enjoys outdoor sports such as tennis and soccer. He also enjoys his time with his family and friends.
Dawn Marie Reid
Lead – Communications Group
Dawn-Marie brings three decades of IT communication expertise to ICO. She holds certifications in IT operations, with specialized skills in business analysis, digital marketing, training and documentation, project management, change management, and content management. She has a diverse background, having worked in public, medical, education, and oil/gas sectors, successfully implementing various electronic communication systems.
During her transition from customer service to senior leadership, Dawn gained an excellent understanding of the communication issues that commonly challenge organizations. She is committed to enhancing organizational efficiency through improved training and communication, while empowering individuals to achieve success.
Outside of work, Dawn is a devoted mother of two and eagerly anticipates becoming a grandmother. Her interests include cooking, handcrafting, gardening, and homesteading.