The Board of Trustees is elected by our voting membership at the Annual General Meeting. Active Team Members, and Team Members on leave of absence, are eligible to vote.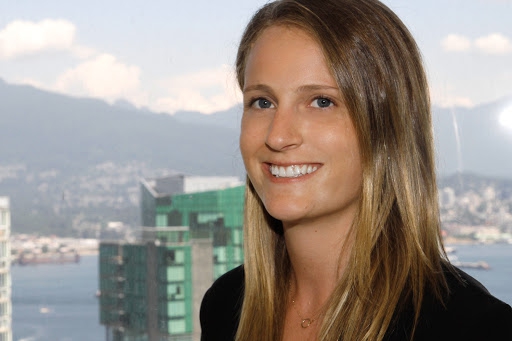 Katie Smith CPA, CA
Co-Chair of the Board of Trustees and Treasurer
Katie Smith CPA, CA was born and raised in Victoria, BC. After spending a year volunteering in Dublin, Ireland, she returned to BC and completed her Bachelors of Commerce at the University of British Columbia in 2012 and then went on to get her CPA, CA in 2015. After a few years working in Vancouver as a Tax Manager with Deloitte, she now works as Director of Finance with charity Power To Be in Victoria, BC. She has a passion to utilize her finance and business skills to give back to communities. Katie is also interested in Corporate Social Responsibility and encouraging the green movement.
Always finding time for travel, she has taken various extended leaves throughout her education and working career to explore Central and South America, South East Asia, and Europe. Katie is keen to keep on travelling the world and to continue experiencing and learning from new cultures. In her spare time, Katie enjoys hiking, camping, biking, and generally just being in the outdoors!
Katie participated in the BC Ride to Conquer Cancer in 2016, she was a campaign leader for the Deloitte United Way campaign in 2017, and now she is looking forward to focusing more of her time with ICO. She has been with ICO since February 2015 as a Project Co-ordinator and has undertaken the CRA Annual Return for ICO since 2015.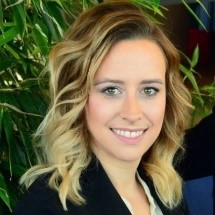 Claire Butler J.D.
Co-Chair of the Board of Trustees
Claire is a legislative analyst with the Ministry of Children and Family Development in Victoria B.C. Before joining the BC Public Service, Claire worked as a family lawyer in Vancouver, B.C. Claire holds a Law degree from Thompson Rivers University and completed her undergraduate degree in English at the University of Victoria. After finishing her undergrad and spending three months in Southeast Asia, Claire returned to Victoria and got involved with ICO's Communications Centre. She soon became the Editor of the website and a Team Leader in Communications. Before being called to the Bar of British Columbia, Claire provided pro bono advocacy services through Access Pro Bono's Mental Health Program, representing psychiatric patients at tribunal hearings. Claire also volunteered as a pro bono lawyer with Access Pro Bono's Residential Tenancy Program, Summary Advice Program, and Employment Standards Tribunal Program, and provided representation to low income members of her community.
Claire is passionate about advocacy and social development and has a strong background in writing, research, and applied ethics. Claire is sharing her talents and values as a Director of the Foundation. Claire enjoys fine arts, music, travel, yoga and volunteer work.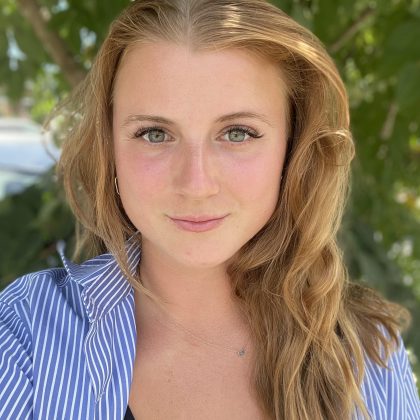 Tessa Cleveland BA, GDip
Secretary and Trustee
Tessa Cleveland grew up on the West Coast of North America. From there her love for nature and connections outlined her direction into philanthropy and morality. Sustainability, entrepreneurship and ethics are primary drivers of the work-life balance that Miss Cleveland strives for. Tessa is a lifelong learner. Her education began with extensive volunteer work as a youth and transitioned into a more academic setting as a young adult. She has an Undergraduate Degree in Social Geography and Environmental Studies as well as a Graduate Degree from Royal Roads University that focused on Systems Theory and Sustainable Development. Outside of Academia Tessa is the owner of Mad Colour, a trades painting business in the local Victoria area.
Tessa became a volunteer with ICO in September of 2018 as a special project's coordinator leading a campaign to empower home-insecure youth. Her position evolved shortly thereafter into the representative for the ICO headquarters in Victoria. In 2019, as an ICO Representative, Tessa attended the High-level political forum at the United Nations building in New York.
Tessa is passionate about the Sustainable Development Goals and their leading example of how much stronger initiatives can be when diversity and feedback are written into action.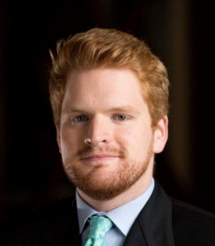 Duncan Malkinson
Trustee
Duncan Malkinson was born and raised in Dawson Creek, BC. Upon his graduation from High School in 2011, he was elected to the Dawson Creek City council. Through this opportunity, he was appointed as a council liaison to the Dawson Creek Watershed Society, and to the Dawson Creek Library Board. During this time, he worked for a number of community non-profits, such as the Dawson Creek Ski and Rec Association, and the Dawson Creek Golf and Country Club. During this time, he also worked as a substitute teacher. He has also volunteered for a number of community causes as well, such as the Pouce Coupe Volunteer Fire Department, the Dawson Creek Historical Society and the local KIWANIS Club.
Duncan has an undergraduate degree in International Studies and Economics from the University of Northern British Columbia. He currently works for the District of Fort Saint James. Duncan has been a pro-bono volunteer with ICO since the summer of 2018, first as a Special Projects Assistant to the Chair and then as an Assistant to the Board. He is very passionate about principled decision-making, Millennium Development Goals, and the empowerment of others.
Jim Avery MBA, PMP


Trustee
Jim has an Executive MBA from Athabasca University and a Project Management Professional (PMP) Certification, certified through Project Management Institute (PMI).
Jim relocated to Victoria, BC from Toronto, Ontario, Canada in 2012 after taking time off to travel, sailing to and in the Caribbean, participating in the 2011 Caribbean 1500 Ocean Rally. Prior to this move, he worked in the car rental industry in Canada for eighteen years in both management and project management positions. Before moving to the city, Jim grew up and worked on dairy farms in Southern Ontario.
Jim is Development Manager with TELUS and based in Victoria, BC, Canada and has been with ICO in various organizational roles since 2012 and latterly as Executive Vice-Chair.

Tony Cardoso BA
Trustee
Chair of the Council of ICO Communities
Tony brings more than 40 years operational and human resources experience to ICO. His career has spanned theme parks and world expositions, to international equipment manufacturing, to currently commercial and industrial cleaning services. Across all these industries, Tony has been able to leverage his expertise in creating strategies to improve productivity and efficiency; balancing budgets; managing quality assurance programs; and supervising, hiring, and training employees. Tony worked with John Mitchell building the human resources and organization for a large Pulp and Paper Complex, it was during that time in 1988 that Tony and John worked on the first conceptual document that led eventually to ICO.
Born in Braga, Portugal, Tony immigrated to Canada at age 13. Twenty years later he immigrated again, this time to the United States. Tony lives in Ohio with his wife of more than 20 years, Tammy and their daughters Ashten and Morgan. In addition to serving as congregational president for his church, Tony enjoys spending time with his family and being involved in his young daughter's multiple activities.
Tony has a Bachelor of Arts in Economics from the University of Waterloo in Ontario, Canada. He speaks English, Portuguese, Spanish and French.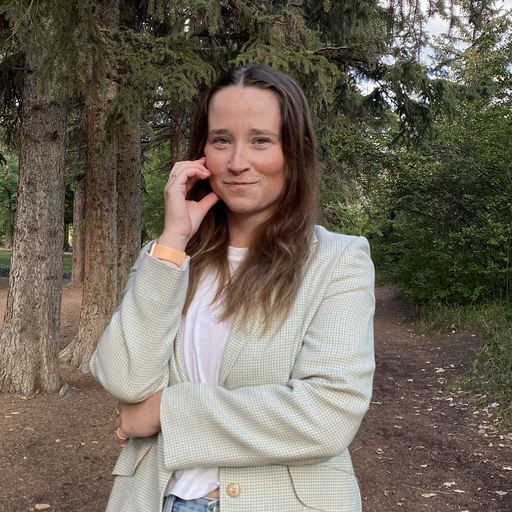 Catalina Roberts BA
Trustee
Catalina is currently in the process of completing her Bachelor of Arts in International Relations and Development Studies at the University of Calgary. Her degree allows her to focus on her passion within the African region and the importance of security and strategy, specifically within conflict zones.
In 2018, she joined ICO after being a youth representative for the British Columbia Council for International Cooperation at the United Nations High-level Political Forum. She has held several positions within ICO, as intern with the Secretariat, as Lead of ICO Communities and now as Lead – Communications Group.
In her spare time she embraces the cold weather of Calgary with snowboarding and hiking but also enjoys bouldering, hanging out with friends, and traveling the globe.