Board of Directors
The Board is elected by our voting members at the Annual General Meeting – all active Team Members are eligible to vote plus any Team Members who might be on Leave of Absence.


John Mitchell FRSA
President and Chairman
John's career as a human resources executive, management consultant and lecturer led him to the challenges of integrating technologies to enable positive social change and bring about a more just and compassionate world. To that end he started in 1988 the conceptualization and planning of what became ICO and began to assemble a worldwide team connected together by the Internet. He is Co-Founder of ICO along with Bill Robson who has now retired to become Vice-Chairman Emeritus of the Foundation.
In his career as a human resources executive, John has developed and introduced many innovative employee involvement and engagement programs and has lectured on organizational behaviour, management and labour relations at BCIT as well as at other colleges and universities as a guest lecturer.
John was a co-founder and was responsible for the management and development of CARLA which successfully orchestrated the changes to Residential Leasehold laws and brought positive fundamental change to millions of households in England and Wales by introducing Commonhold. John subsequently was appointed as a Director to the Board of the Leasehold Advisory Service, an agency of the Ministry of Housing and Environment.
John believes that governments, public servants and non-profits should be open and accountable. His work has received considerable media coverage including the Times of London, featured in TV and Radio programs as well as numerous newspaper and magazine articles.
He volunteers with ICO and enjoys travelling, music and family history. John has been involved with the Scout Movement as a President and Commissioner. He and his wife, Christina, live on a 42 foot motor yacht in Victoria, British Columbia, Canada. He has two adult children and three grandchildren and is a Fellow of the Royal Society of Arts (FRSA).


Dave Chuttoo MBA, CPA
Secretary – Treasurer
Dave was born on the Island of Mauritius, he moved with his family to Europe with his wife Sapnah and his two daughters Smyrna and Koyel. Most of their time was spent in Dublin, Ireland where his daughters undertook their secondary school studies. Widely travelled, he decided to settle in Victoria, BC, Canada in 2009. Since his early days he worked voluntarily for numerous organizations on Human Rights issues, reckoning the appreciation of many including the former president of the Philippines personally. Back home he founded a socio literary circle and has been among the early founder member of Amnesty International, Mauritius Branch.
Dave studied for his secondary education, from Cambridge University (UK) and London University (UK). He has a specialization in Human Resources from University of Mauritius, an MBA from Edinburgh Napier University (Scotland), and is a designated CMA (Certified Management Accountant, Canada). He is also a founding member of the AHRP (Association of Human Resource Professional) and was a former executive member.
Dave worked in accounting and Human Resources for a group of 25 companies for many years, lectured as well for Study Centre for Marketing and Management, Dave is now an Accountant with the Government of British Columbia, Canada and lives with his family in Victoria, BC, Canada.


Tony Cardoso
Director
Chair of the Council of ICO Communities
Tony brings more than 40 years operational and human resources experience to ICO. His career has spanned theme parks and world expositions, to international equipment manufacturing, to currently commercial and industrial cleaning services. Across all these industries, Tony has been able to leverage his expertise in creating strategies to improve productivity and efficiency; balancing budgets; managing quality assurance programs; and supervising, hiring, and training employees. Tony worked with John Mitchell building the human resources and organization for a large Pulp and Paper Complex, it was during that time in 1988 that Tony and John worked on the first conceptual document that led eventually to ICO.
Born in Braga, Portugal, Tony immigrated to Canada at age 13. Twenty years later he immigrated again, this time to the United States. Tony lives in Ohio with his wife of more than 20 years, Tammy and their daughters Ashten and Morgan. In addition to serving as congregational president for his church, Tony enjoys spending time with his family and being involved in his young daughter's multiple activities.
Tony has a Bachelor of Arts in Economics from the University of Waterloo in Ontario, Canada. He speaks English, Portuguese, Spanish and French.


Wally Eamer MBA
Director
Wally Eamer has worked for 20 years within governments on sustainabilty, environment and protected area issues in western Canada. He currently works in these issues with a group of First Nations/aboriginal peoples of northern Vancouver.Island and adjacent mainland as they implement Ecosystem Based Management with other governments, communities and the private sector.
In 1997 and 1998 Wally also lived and worked in Honduras. He has a Masters of Business Administration from Harvard Business School. He loves wilderness hiking and lives in Metchosin, British Columbia, Canada.


Santiago Mascaró
Director
Santiago was born and raised in Córdoba, Argentina and is currently an Independent Translator of legal and type business documents. He has experience in real estate management and sales, business development and also as an English as a Second Language instructor. Santiago has a degree in Real Estate Management and also a pending Doctorate of Justice. As well as having worked in Real Estate Management, Santiago has worked as a real estate broker and Investment and Development Project Manager.
He has strong interests in conflict resolution, mediation, outdoors, chess and sports and also speaks fluent Spanish, English and Basic Dutch. Santiago is married and the father of two children and lives with his family in Argentina. His wife is a post-graduate student of the University of Victoria in Canada.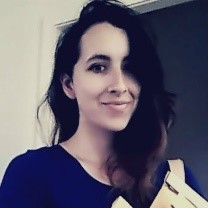 Emily Cabrera
Director
Vice-Chair of the Council of ICO Communities
Emily is a Mexican-Canadian, working full time in the Non-profit Housing sector. Though she has diplomas in both General Management, Advanced Human Resources management, and is pursuing her BBA, her true passion lies in diversity management, volunteerism, and making a positive difference in the lives of others through her work.
She loves volunteering at ICO and all the opportunities it has given her to grow personally and professionally, as well as the friends she has made through it. In her two years with the organization she has worked as Assistant to the Chair, Lead of the Centre for Team Members, Victoria Community Representative, and worked to build out the Council of ICO Communities.  In her spare time she enjoys collecting records, spending time in nature, and taking photos.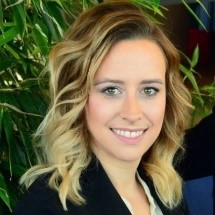 Claire Butler
Director
Claire holds a Law degree from Thompson Rivers University and also has an English degree from the University of Victoria and has worked and travelled to Asia. After settling back in Victoria, Claire got involved with ICO's Communications Centre and soon became the editor of the website and a Team Leader in Communications. Claire has a strong background in customer service, writing and research, and applied ethics. Claire enjoys fine arts, music, travel, yoga and volunteer work, and her career is focused to Law.
Claire has now completed her Law degree and now is articling in Vancouver, BC and is expecting to be called to the British Columbia Bar shortly. Claire enjoys sharing her talents and values as a Director of the Foundation.
---
Leadership Team
The Leadership Team of the Foundation is led by the Chief Executive Officer who reports to the Board via the Chairman. The Leadership Team is responsible for the operations and administration of ICO Worldwide.


Jim Avery MBA, PMP
Chief Executive Officer
Jim has an Executive MBA from Athabasca University and a Project Management Professional (PMP) Certification, certified through Project Management Institute (PMI).
Jim relocated to Victoria, BC from Toronto, Ontario, Canada in 2012 after taking time off to travel, sailing to and in the Caribbean, participating in the 2011 Caribbean 1500 Ocean Rally. Prior to this move, he worked in the car rental industry in Canada for eighteen years in both management and project management positions. Before moving to the city, Jim grew up and worked on dairy farms in Southern Ontario.
Jim is Manager – Client Project Management, THPS with Telus Corporation and based in Victoria, BC, Canada and has been with ICO in various organizational roles since 2012 and latterly as Lead of the ICO Support Group.


Jennifer Wade
Chief Operating Officer
Lead Operations Group 
Jennifer received her Kinesiology Degree from the University of Waterloo and moved to Campbell River BC, in 1997. Jennifer has a health, safety and ergonomics background with forestry and healthcare experience. She has developed and facilitated workshops in peer coaching, communications and safety and utilizes her leadership skills both in her work with VIHA as well as in her work with Nepal.
Jennifer and her husband Brad McLoughlin have organized numerous trips for volunteers travelling to Nepal, including a group of 33 high school students from Campbell River. Planning the logistics and safety for travel, accommodation, food, village living, volunteer working, hiking, orphanage visits and sightseeing can be daunting but sharing her love for Nepal and it's people with her friends is a joy. The benefits that have been realized within an entire village in Nepal, sparked from a single friendship, are a constant reminder that we CAN make a difference if we have a friend to share the experience with.
Jennifer is an outdoor enthusiast who has biked across Canada solo, enjoys camping and hiking, and has coached youth volleyball for over 12 years. Jennifer and her husband live in Campbell River, BC, Canada.


Wayne Overton CA, CIA, CPA
Chief Financial Officer
Lead Finance and Administration Group
Wayne is a Canadian Chartered Accountant with 34 years business experience and a large amount of teaching experience albeit most has been business related.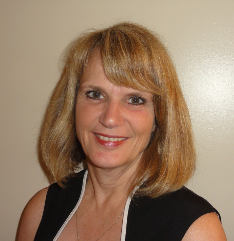 Dawn Robson CHRP
Lead Communities Group
Representative for ICO Victoria Community (Acting)
Dawn has over 20 years of private sector leadership experience and is taking these skills into the non-profit sector. Her focus has been in the Human Resources field and has provided support at both the strategic and operational level. She has worked in a number of sectors providing expertise with change management, employee relations and organizational design. Dawn is a Certified Human Resources Practitioner (CHRP) with a Bachelor of Administration Degree and works as Human Resources Consultant in a Victoria based consultancy.
Dawn has been in Victoria since 2001 and has been an active volunteer. She enjoys kayaking and cycling.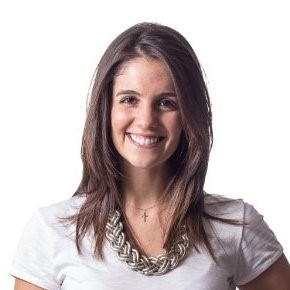 Tassiana Malgarin
Lead Membership Group
Tassiana is from the south of Brazil and she moved to Victoria, Canada in 2015. She currently attends Camosun College where she is working on her Post Degree Diploma in Human Resources, and she also holds degrees in both Public Relations and Communications as well as Leadership and Business Management. Her work experiences include employee relations, human resources and communications. She is passionate about meeting new people and learning about new cultures. In her spare time she enjoys traveling, cooking with her husband, and spending time with their dog.