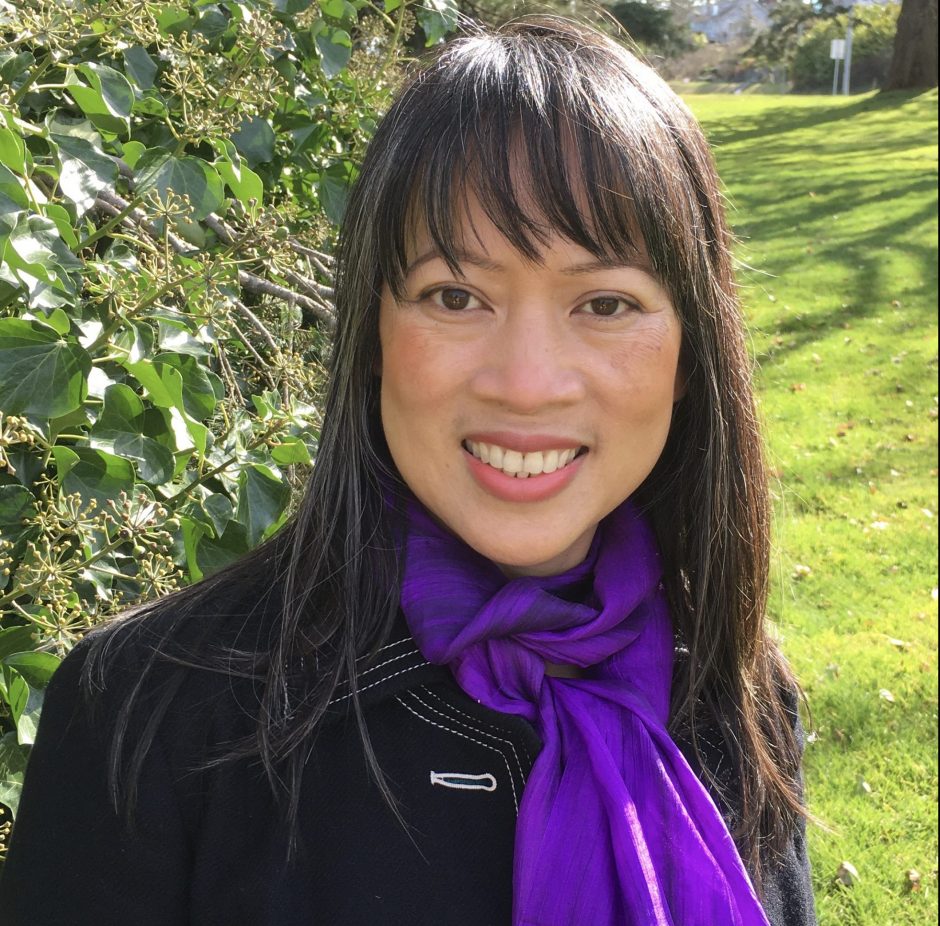 Thanh Tazumi
Initiative Lead- Vietnam Education
Thanh was born in Vietnam and spent the first 9 years of her life there. She and her family immigrated to Canada as refugees in 1984. After completing her Bachelor's Degree in 1996, she married her husband Mark and together they have two daughters.
During a family trip to Vietnam in 2010 she met a Vietnamese American couple, Mau and An Le who were living and working in Hanoi. Thanh and Mau quickly became friends and they collaborated on a project; providing professional development training for local English teachers, in 2011. For several years Thanh raised funds and donated to an Orphans' program that Mau was managing. On a subsequent trip to Vietnam in 2017 Thanh learned about the needs for scholarships for students with challenging circumstances. Thanh joined ICO in 2018 and began raising funds and developing the Vietnam Education Initiative. Thanh is the initiative lead for the Vietnam Education Initiative as well as the Cambodia Agricultural Initiative.
Thanh is currently working part time as a cultural coordinator for a not-for-profit organization in Campbell River, BC. Thanh is also passionate about racial justice work and she currently co-facilitates antiracism training virtually to people all over Canada, the US, and other countries.
Thanh enjoys walking in the forest or by the water. She likes eating and cooking foods from different cultures. Thanh's dream is to live part time in Asia for many different reasons, including more regular contact with students and volunteers in the project.
Mau Le
Field Lead- Vietnam Education
Mau Le is the field lead for ICO Vietnam Education in Northern Viet Nam. She is also the in-country Director of CAMA (Compassion And Mercy Associate) Viet Nam. CAMA's headquarters is in the United States and has operated programs in 64 countries since 1972. CAMA's mission is to see hurting communities reach their full potential.
Mau was born and raised in central Viet Nam until she was 11 years old. Growing up Mau witnessed many deadly typhoons sweep through her hometown; the typhoons destroyed homes and sometimes killed many people. Many families became homeless and some children became orphans. Many of the orphans had to quit school early. It broke her heart to see the destruction in the wake of these typhoons and to know that her friends could not attend school due to poverty. At that time she wished she could do something to help them but she was a young girl with no resources.
In 1978 Mau's family left Viet Nam as part of "The Boat People Exodus". Mau, her husband and two children are American citizens. Mau feels she has been blessed with many opportunities. She had the opportunity to finish college and has worked for CAMA Services for many years. In 1998 CAMA sent Mau and her family to Viet Nam to do relief and development work in rural communities in Northern Viet Nam. They coordinated a microfinance program, built preschool classrooms, and built mini water towers to help communities have access to clean water.
Mau is grateful for the opportunities to make a difference in the lives of children, women, families, and communities that she has worked with over the years. It is a source of joy for her to see families get out of poverty, to see people's health improved because they have access to clean water, and to see orphans and children from challenging circumstances graduate from post secondary and become financially independent.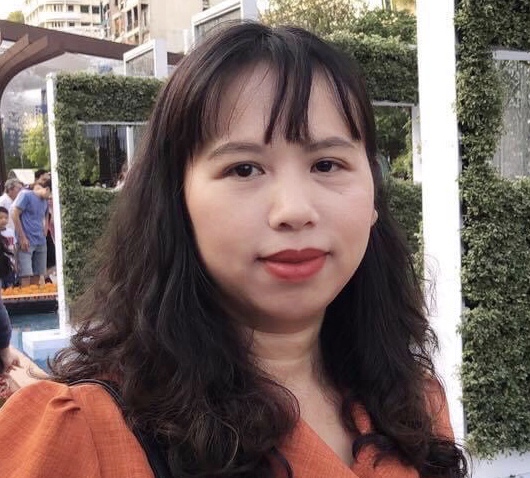 Kim Anh
Field Lead- Vietnam Education
Kim Anh has been a volunteer and field lead with ICO since 2019.
From a kindergarten teacher, Kim Anh became an accountant. Her current job is managing the finances of a number of orphanages' programs and to assist in providing scholarships for students who have difficult backgrounds that prevent them from having proper education. She is passionate about this work and has been doing it for the last 14 years. Seeing students complete their education, find employment, become financially independent, and give back to society gives Kim Anh much joy and encouragement to continue her work.
Kim Anh grew up in a poor family, and her college life was full of difficulties. She worked part-time while going to school at the same time to cover her tuition fees and everyday needs. Kim Anh loves and can completely sympathize with those in similar circumstances, and she wishes to help them to have a chance to go to school and meanwhile to reduce their pressure on the tuition fees so that they could fully concentrate on their study and achieve their goals. Through relationships with numerous churches, Kim Anh was introduced to students who are in need to continue their educational path. She hopes to connect with more sponsors to give a helping hand to more students in the future. She believes that every support, no matter big or small, directly or indirectly will bring positive results. The support is life changing and will have large and long term impacts for students.