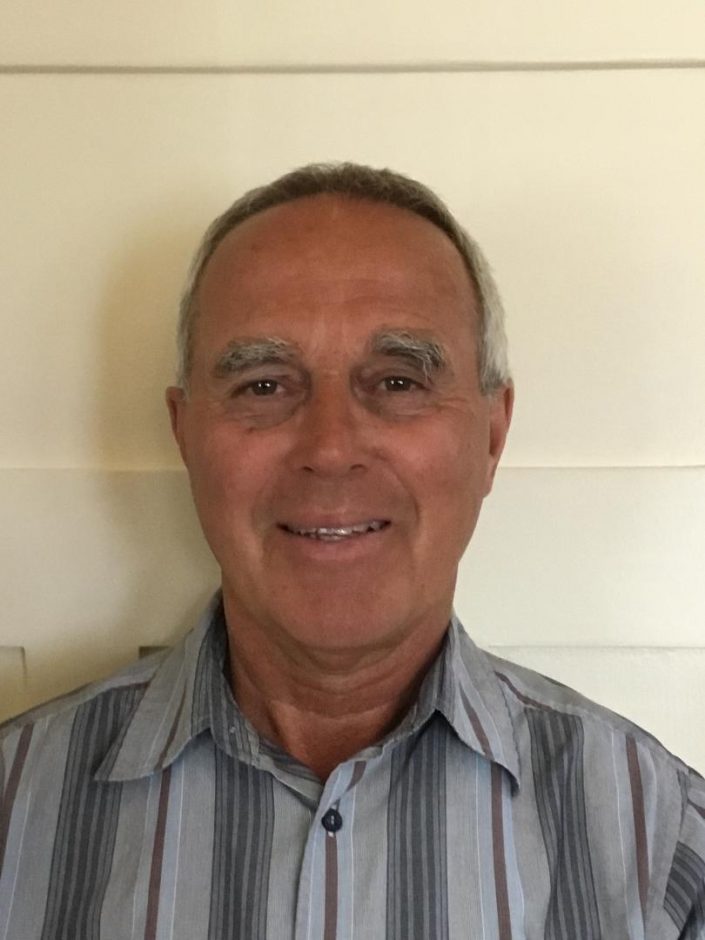 James Kyles
Initiative Lead- Bukoba School Sponsorship and Nyamuhunga Earthquake Recovery Initiative
Jamie has been an ICO member since 2017. He received a BSc in Engineering Physics from Queens University at Kingston in 1971. After a 29 year career in various engineering and management positions with Shell Canada, Jamie retired in 2000 and moved to Victoria.
In 2005 Jamie worked for 5 months on a US State department project in western Darfur at the African Union El Fasher military base. The project involved camp construction and receipt of 150 Canadian armoured personnel carriers for the peace keeping force.
In 2007 Jamie accepted a 3 month placement with VSO as a volunteer business advisor in Kampala working with a coffee marketing organization. He then took another 3 month placement in NW Tanzania doing corporate evaluations of 8 NGOs for VSO – Tanzania. This led to a third volunteer placement in Bukoba, arranged by CUSO – VSO's successor organization in Canada – with the Kolping Society of Tanzania (KST), a 240 employee national NGO founded in the late 1980s. The end result was a smallholder coffee project proposal which won a UNEP SEED award in 2009. The project was implemented by the KST in 2010 – 2011 at a cost of $150k US (funded by the Innsbruck Diocese of the catholic Church). The 270 subsistence farming families involved have seen yields of their only cash crop triple and incomes increase by between 400 and 500%, depending on world coffee prices in any given year.
During his time as a volunteer business advisor to the Kolping Society in Bukoba, Jamie saw the tremendously challenging environment for education and subsequently established the Bukoba School Scholarship Initiative for orphans.
In 2016, a 6.5 magnitude earthquake severely damaged over half the homes in the village of Nyamuhunga where the coffee project operates. An internet search for earthquake proof, inexpensive construction techniques led to the Nyamuhunga Earthquake Recovery Initiative. With machinery imported from India and construction techniques from Sri Lanka, the first earthquake proof home will be constructed in summer 2021.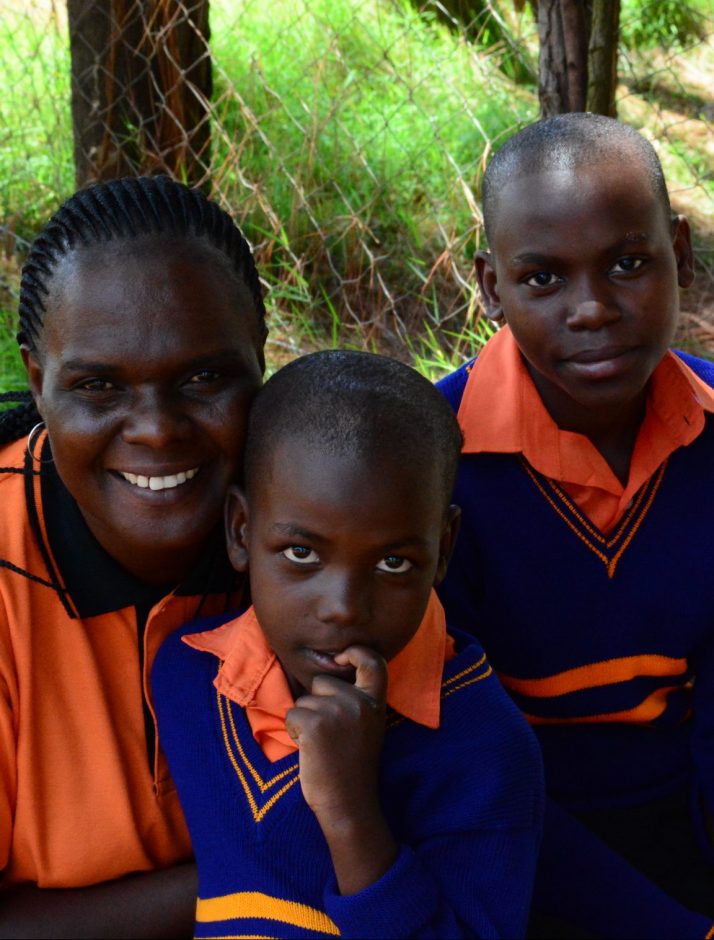 Ms Gerry Mushema
Field Co-Lead Tanzania Initiatives
Ms Gerry Mushema is a senior project manager with the KST, where she has been working for 20 years. She was raised in a subsistence farming family in Kagera region of NW Tanzania and attended Makerere University in Kampala
Gerry has been with ICO since 2019 and she manages expenditures for the 4 students involved with the Bukoba School Scholarship initiative. She is also the Project Manager for the Nyamuhunga Earthquake Recovery Initiative. This project involves a new-to-East-Africa construction technology that was developed by the Auram Earth Institute of Sri Lanka. Identified as HICSEB (Hollow Interlocking Stabilized Earth Block), this building technique will provide earthquake proof housing for poor subsistence farming families when fully implemented.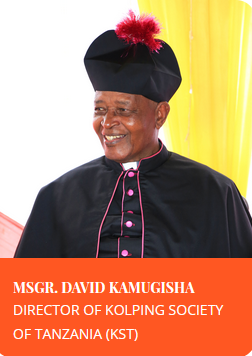 Msgr David Kamugisha
Field Co-Lead Tanzania Initiatives

Msgr David Kamugisha has been volunteering with ICO since 2019, He currently provides secure bank accounts enabling safe transfer of funds from Canada to Tanzania for both Initiatives as well as helping ensure all funds are spent appropriately. David works as the National Director of the Kolping Society of Tanzania (the KST), a national NGO with 240 employees which he founded in 1989.