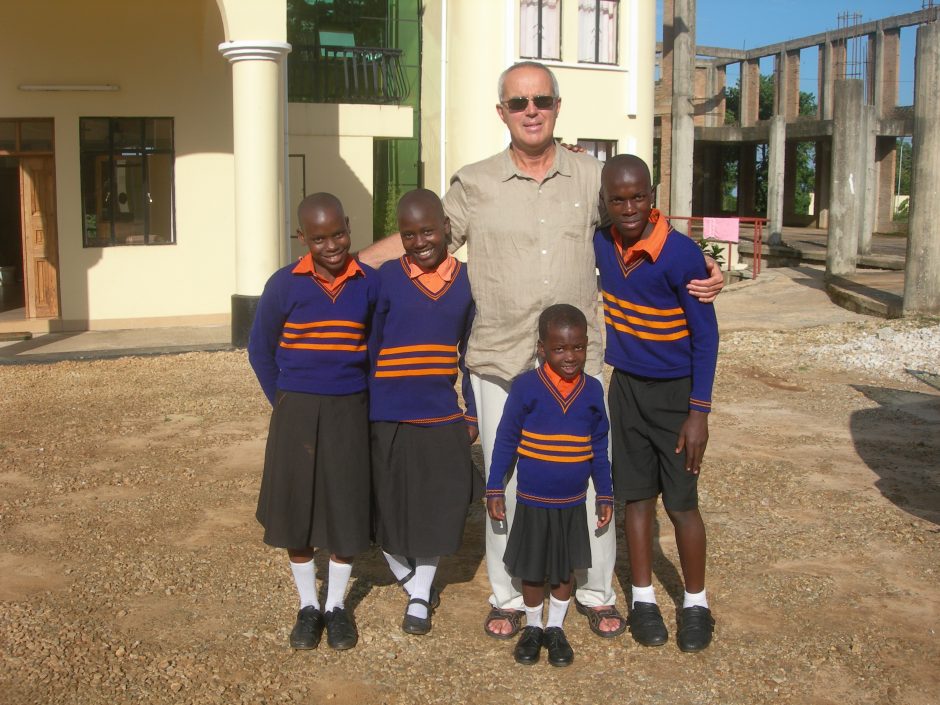 James Kyles
Initiative Lead- Bukoba School Sponsorship and Nyamuhunga Earthquake Recovery Initiative
Jamie Kyles, Initiative Lead for the Tanzania Operations Group, graduated from Queens University at Kingston with a degree in Engineering Physics. After a 30 year career with Shell he and his wife Christine moved to Victoria and he became involved with development work in sub Saharan Africa. After a 5 month assignment in Western Darfur, Sudan with the AU peace keeping force he accepted 3 x 4 month placements with VSO Canada (now CUSO) in Kampala, Uganda and Bukoba, NW Tanzania.
During the first placement with a coffee marketing organization Jamie developed a good understanding of the East African coffee business. During the second placement he came to know the Kolping Society of Tanzania (the KST), a large National NGO. During the third placement he worked with agronomic staff of the KST to create a smallholder coffee enhancement project – coffee being the subsistence farmers only cash crop. Now in its 11th year, the $150k US project has been hugely successful, with yields up by 300% and net income up by 400 to 500% for 270 farming families.
Jamie is now working to attract funding for a second coffee project.
During his many stays in Bukoba Jamie came to know a number of orphan children – this is a region where there are 250,000 AIDS orphans! The Bukoba School Scholarship initiative is funding full education for 4 of these youngsters. This photo is of Jamie with David, Happy, Faith and Janeth.
In 2016 a large earthquake destroyed many of the subsistence farmer homes in the village where the first coffee project is ongoing. Extensive online research led Jamie to an organization in Sri Lanka that has developed a technology to manufacture construction blocks from local soils and to use these blocks to construct earthquake-proof homes. The Nyamuhunga Earthquake Recovery Initiative has as its objective construction of earthquake-proof homes using this new-to-East-Africa technology. A block-making machine has been delivered from India to Bukoba and a teacher at the KST-operated Kagondo Trade School is managing the project. First experimental runs have confirmed that strong blocks can be made from local soils and we plan to construct the first house during 2021.
Future fundraising will be for further home construction.