John Jordan
Initiative Lead- Rwanda Initiatives
John met a Rwandan grad student in Canada in 2008 and learned about the desperate needs of widows and orphans in his rural town. He soon traveled to that town, found ready partners and started repairing widows' dilapidated houses. A team was formed that has continued ever since to improve the lives of poor mothers and their destitute children. John manages the funding, remains in regular communication about projects and returns every year for 2 months to help the team direct and improve their services.
John raised 4 sons, loves the wilderness, and lives in Victoria, BC with his wife Toni. He is active in Rotary, his church and community concerns. He worked as a Therapist, Safety Coordinator, and Organizational Development Specialist until he retired in 2004. He says everything he has learned in life he is able to use in the Rwanda Initiative. "This is surely the most fruitful engagement I have ever had."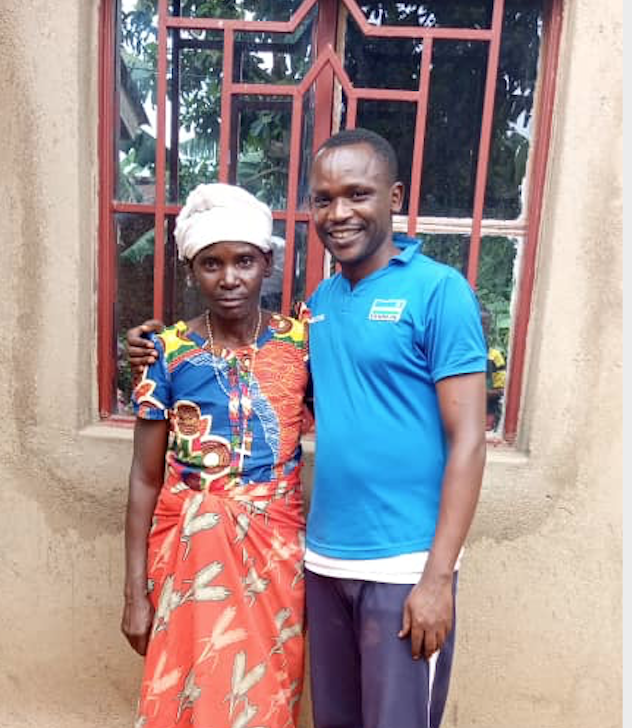 Dieudonne Hakizimana
Field Lead- Rwanda Initiatives
Dieudonne first worked for the Initiative in 2009 as a construction worker just out of secondary school. He had left school after 6th grade to work in the fishing boats of Lake Kivu to help his widowed mom after genocide. He had 5 difficult years before he returned to school and graduated at 25 years of age. Within a year, he became a primary teacher, then secondary. He attended university on weekends earning his BA in Education in 2016. By that time he was a Board member of the initiative and was chosen as President in 2018, gaining his broad vision of what the needs of community are and how to meet them with the given resources. In March 2020 he became a Coordinator with direction from the Board to focus increasingly on educating needy youth which he is eminently capable of doing.
While a secondary teacher in a mountain village, Dieudonne coached senior and junior teams of both girls and boys handball. This European handball is like field hockey without the sticks. Village parents had cleared a rough spot in the hilly jungle floor for a playing field that only measured about half the size of regulation. In 2019, his senior boys and girls teams won Provincial championship in borrowed blue T shirts and bare feet. The girls went on to the Nationals in the capital, Kigali. Most of them had never been 30 km from home and were awed first by the modern capital and then by the National stadium. They won 4 playoff games that day in the same borrowed shirts and bare feet and emerged National Champs.
Dieudonne knows how to inspire youth to be their best. He leads our initiative with efficiency and deep concern for the poor.