Update December 2022 Children of Mali Education Enfants du Mali
We are happy in this latest update to introduce you to one of the children who is involved with our initiative. Her name is Kadidiatou; she is also known as Baini. She comes from a very poor family and feels very grateful for the opportunities that are given to her as a member of the dance troupe and as a participant in our tutoring program. She is 11 years old and is in grade 6. Most girls of her age would have already left school by now so it is quite an achievement. Bintou, our field lead, recently talked with Baini. The interview was done in French. Here it is, in its original French version and in the English translation. Enjoy!
Interview with Kadidiatou, also known as Baini
1) Can you describe a typical day in your life?
Every morning I wake up at 6:30 am to get ready for school.
At noon, I come back home to eat and rest a bit before the afternoon hours.
At 5 pm, I return home to help my parents with cooking and other household chores.
In the evening after dinner, I learn my lessons and watch a little TV before going to sleep.
2) Why are dance and music important to you?
Since I was a little girl, I loved to sing and dance with my family and friends.
My elders also love music and dance and that's how it became a passion for me.
3) Who are your favorite artists?
I love the music of Oumou Sangaré, Astou Niamé, Fatim Diabaté, Djénèba Seck and Binghini Bagaga.
4) What do you like most about school?
I like all the subjects taught at school, especially mathematics.
5) How important is tutoring to you?
Tutoring is very important for my education because I would like to become a musician in the future. I am lucky to learn and improve my skills through tutoring.
I'm doing quite well with percussion instruments like the Djembe and the drum, and I'm learning a bit of guitar as well.
6) Can you tell us a little about your family and friends?
I am the youngest of my family and I have two (2) older brothers and two (2) older sisters.
I also have a classmate that I have become friends with.
Her name is Aïchata Koné and she lives in the Sabalibougou neighbourhood.
Entrevue avec Kadidiatou, ou Baini
1) Est-ce que tu peux nous décrire une journée typique dans ta vie?
Chaque matin, je me réveille à 6h30 pour me préparer pour l'école.
À midi, je reviens à la maison pour manger et me reposer un peu avant les heures de l'après-midi.
À 17h, je retourne à la maison pour aider mes parents à la cuisine et dans les autres tâches ménagères.
Le soir après le dîner, j'apprends mes leçons et regarde un peu la télé avant de m'endormir.
2) Pourquoi est-ce que la danse et la musique sont importantes pour toi?
Depuis toute petite, j'aimais beaucoup chanter et danser en famille et avec mes amies.
Mes aînés aussi aiment beaucoup la musique et la danse et c'est comme ça que c'est devenu une passion pour moi.
3) Quels sont tes artistes préférés ?
J'aime beaucoup la musique de Oumou Sangaré, Astou Niamé, Fatim Diabaté, Djénèba Seck et Binghini Bagaga.
4) Qu'est-ce que tu aimes le plus à l'école?
J'aime toutes les matières à l'école, surtout les mathématiques.
5) Comment est-ce que le tutorat est important pour toi?
Le tutorat est très important pour ma formation car j'aimerais devenir une artiste-musicienne dans l'avenir. J'ai de la chance d'apprendre et d'améliorer mon niveau grâce au tutorat.
Je me débrouille pas mal avec les instruments à percussion comme le Djembé et le tambour, et j'apprends un peu de la guitare aussi.
6) Peux-tu nous parler un peu de ta famille et de tes amies?
Je suis la benjamine de ma famille et j'ai deux (2) grands frères et deux (2) grandes sœurs.
J'ai aussi une camarade de classe avec laquelle je suis devenue amie.
Elle s'appelle Aïchata Koné et habite dans le quartier de Sabalibougou.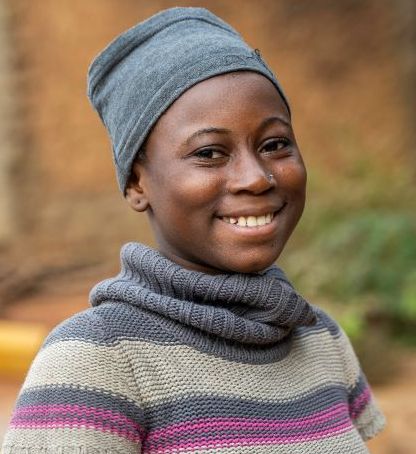 Baini, 11 years old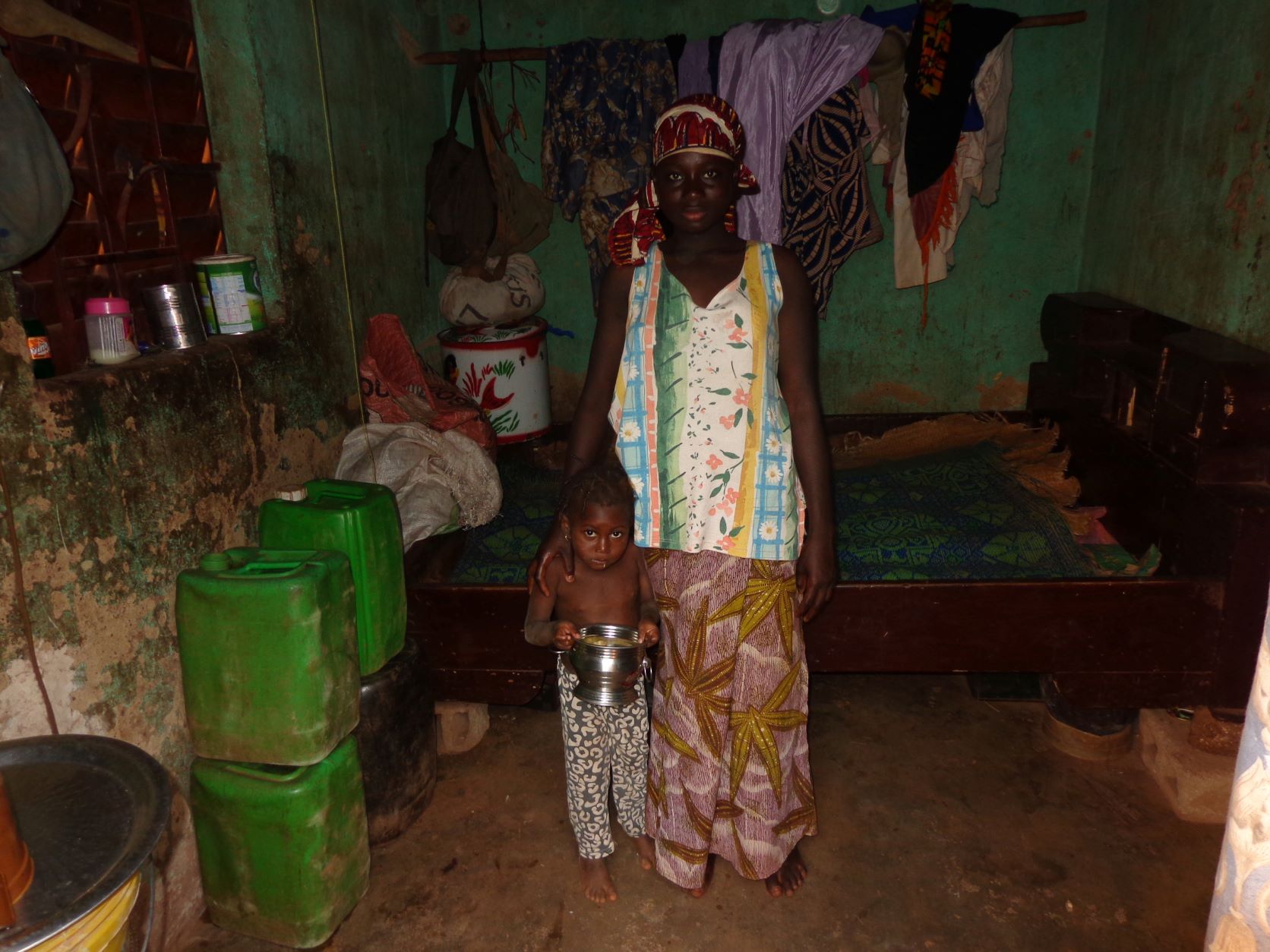 Baini, 2 years old, with her oldest sister, Nana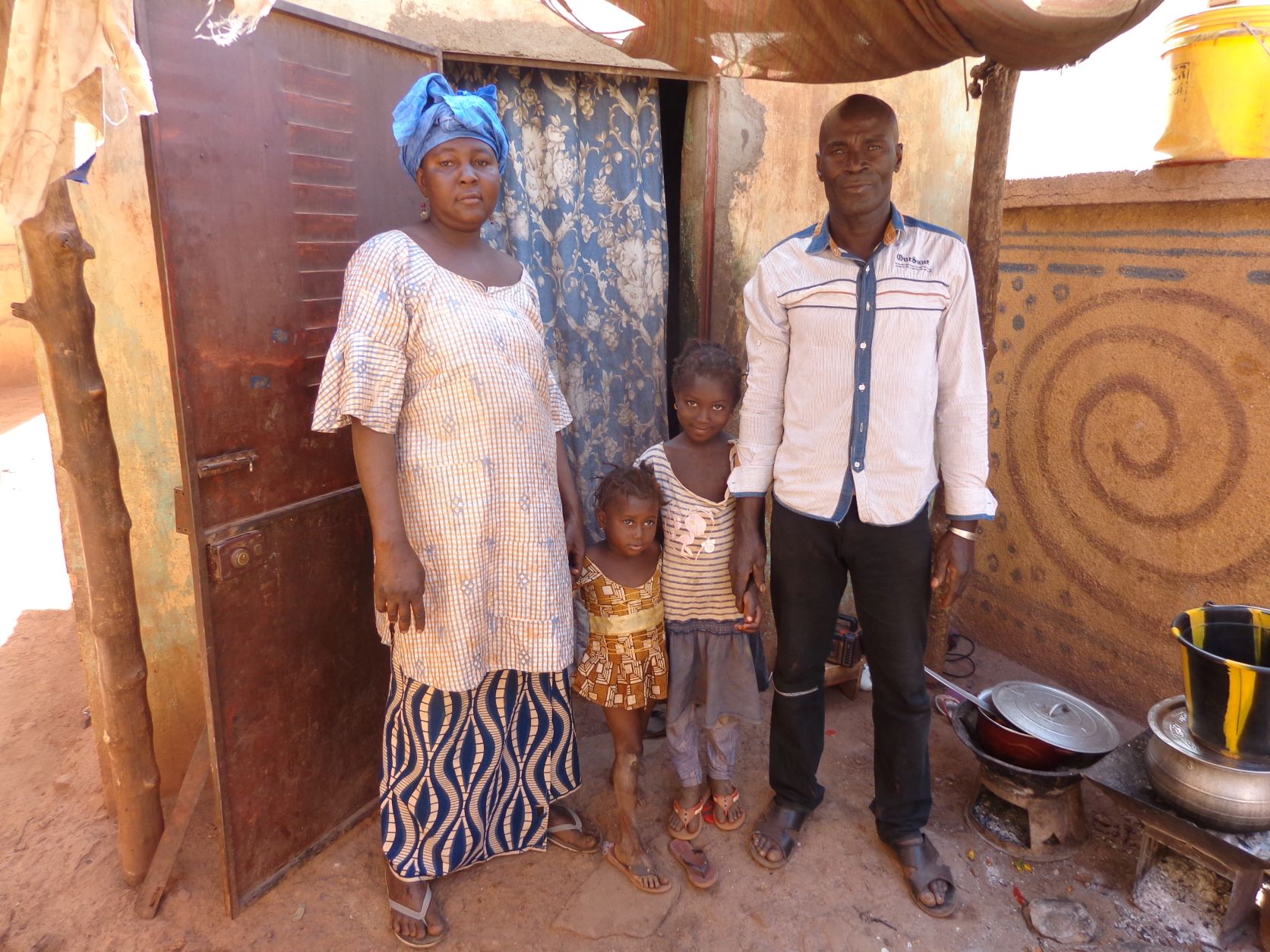 Baini with her second youngest sister and her parents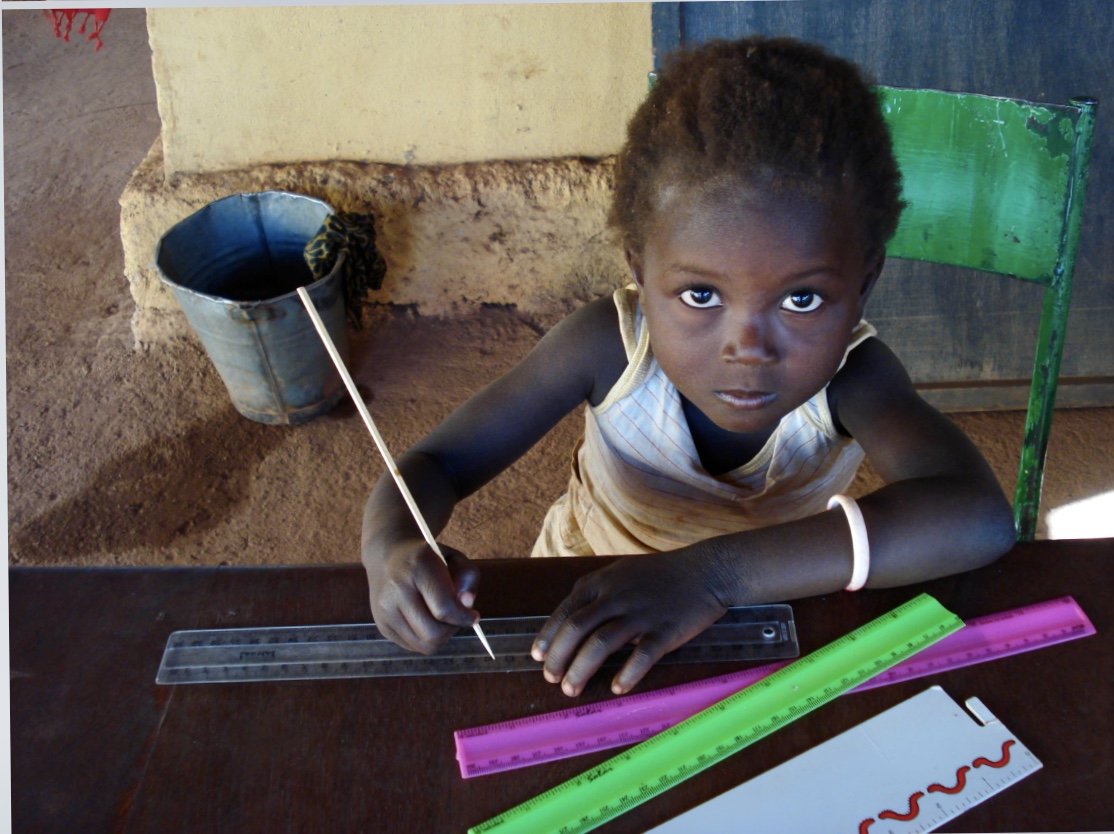 Baini, at 2 years old, loved joining the tutoring with the older kids and pretending to write with a stick