Our big news is that we have a brand-new name! And a new Facebook page and Instagram account! We have been doing some major rebranding and we want to thank a team of Camosun students for being major partners in that endeavour. As part of their major practical assignment for their marketing class, they helped us to create the name and the social media platform. It was a wonderful experience working with them.
So, we say goodbye to our old name, Instruments4africa, and hello to the new one: Children of Mali – Education – Enfants du Mali. The new name better reflects what we are doing, supporting a tutoring program for the dance troupe of children based in Sabalibougou, a very poor neighbourhood of Bamako. The troupe and the NGO Instruments4africa were the creation of Paul Chandler, an American music teacher and producer.
When we started helping with the project over 10 years ago, we decided to keep the same name after joining ICO. However, it created some confusion, and we feel things are much clearer now. Instruments4africa still exists as an American NGO and we still work together, but each has a different focus: Instruments4africa supports the music / dance program and ICO Children of Mali focuses on the education / tutoring aspect.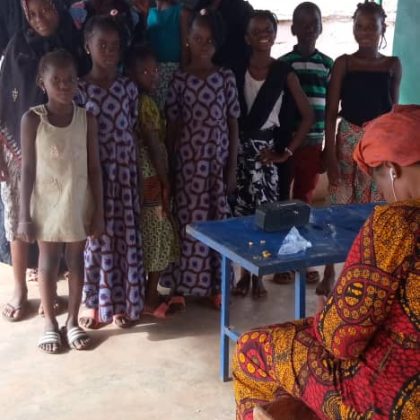 Tutorat/Tutoring, May 2022
The name is bilingual. Mali being a former French colony and French still being the language used in school, it seemed logical to add <Enfants du Mali> to the name. We are planning to reach out to French Canada and Quebec in particular as a source for new donors.
Check out our new Facebook page:
https://www.facebook.com/ICO-Children-of-Mali-Enfants-du-Mali-110420481592048/about?ref=page_internal
We are also pleased to announce that two of our Malian collaborators have joined the ICO family: Bintou Djitéye, field lead, and Mohammed Traoré, our accountant.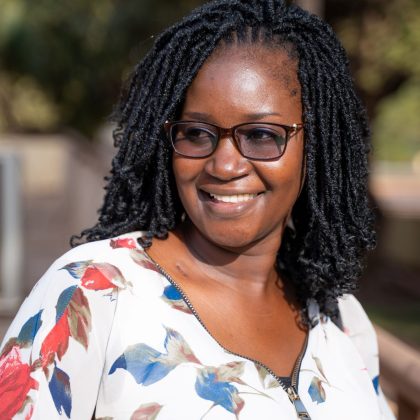 Bintou Djitéye, field lead