January 17, 2022: There are kids living in the dormitory – a ten year vision realized!
On December 24, 2021 Nashipay Maasai Initiatives (NMI) received generously donated funds, administered by InnovativeCommunities.Org Foundation. The purpose of this money was to help finish one side of the partially finished dormitory. The funds donated were used to purchase and install plumbing infrastructure and fixtures and to paint and plaster one half of the dormitory so that it would be ready to house children for the term that started on January 17, 2023.
"Our work was accomplished very efficiently due to the fact that we were able to source most of the supplies and skilled labour from local sources", says Clamian. NMI has built an equitable working relationship with these suppliers, which not only facilitates efficiency for work on projects, but keeps the T-shillings rotating in the local economy.
The goal of having at least half of the dorm ready for children is realized and the first 30 children are now safely housed in the dormitory and attending classes at Nashipay Maasai School located in Makuyuni boma.
We are all very appreciative to the generous donations that made this possible and to ICO for their part in making this happen.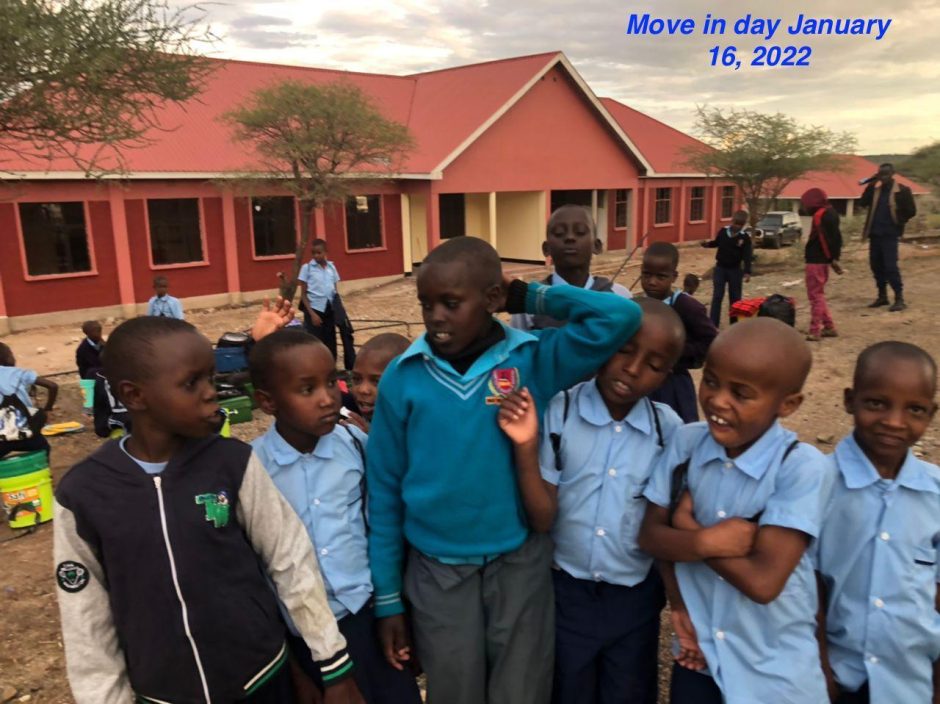 "If you want to go fast, go alone. If you want to go far, go together."
African proverb