MamaPower – Growing Food Security provides ways for the approximately 100 women of the Makuyuni Maasai community of Northern Tanzania, affectionately known as Mamas, to enhance food security for their families and for the community.
In 2018, with professional guidance from permaculture practitioners in Kenya, the community created a 7 acre demonstration permaculture garden to grow vegetables and fruits. As a demonstration garden, it also offers a place for learning for the Mamas and children at Nashipay Maasai School. MamaPower – Growing Food Security supports the permaculture work in the community through purchase of seeds, tools, fencing, food storage, water source development, salaries, as well as training and consultation with experts in East Africa.
MamaPower – Growing Food Security also supports the growth of the Maasai's traditional food source – livestock. We'll support the establishment and growth of livestock herds for milk for families and school children through two projects.
The first is a Maasai created program where a Mama is lent a small herd of 4 animals and is supported to raise and breed them. She keeps the first and third offspring and shares the second and fourth with another Mama. Once the fifth offspring arrives she is given ownership of the original animals to add to her herd. "Now I have some food for my children as well as a source of income through the sale of milk and meat" says Elizabeth Sanare.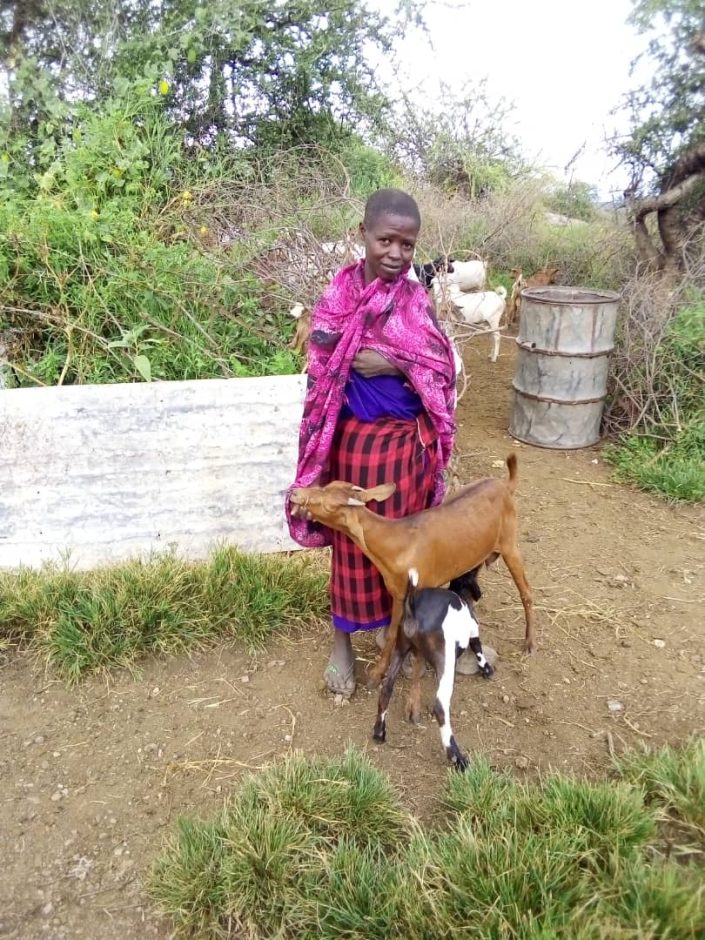 The second grows a herd of goats which provides milk for the school lunch program.
Our Field Lead Clamian Kitehso says, "Our cattle and goats are central to our livelihood. Climate change and the removal of many of our traditional lands have meant we need to develop new strategies to work with our livestock".
Your contributions to MamaPower – Growing Food Security will build opportunities for more families to be able to feed themselves. Thank you for your support!
To read more about our Initiative Leads Colleen and Karen and Field Lead Clamian click here.
For more information contact our Initiative Leads:
Colleen colleenhanley@innovativecommunities.org
Karen karenschrey@innovativecommunities.org