MamaPower – Creating Financial Stability supports women in the Maasai community of Makuyuni to grow their financial independence. In partnership with the Mamas, we'll do this by starting a Maasai shop and developing a pool of funds to support new business ventures.
Although the majority of the Mamas have not had an opportunity to be formally educated, their math and organizational processes are remarkable. They are very skilled at the art of Maasai cultural beading and know that there is a need for these products in the community. Their goal is to create a Maasai Shop to sell traditional clothing and footwear to the Maasai in the Arusha region. As well, they will create and sell the intricate ceremonial beading used to celebrate births and marriages in the Maasai culture. The funds raised will support startup stock for the shop and additional training associated with both startup and expansion as they deepen their markets. "We are looking forward to getting our Maasai Shop open. We have been having a lot of organizational meetings so we can be ready when startup funds are available," shares Ngais Mollel.
The Mamas have a keen interest in creating their own microbusinesses as well as participating in a collective social enterprise. They are excited to partner with the Pastoral Women's Council (PWC), a Tanzanian based NGO. PWC has experience all over Maasailand in setting up Village Community Banking groups (VICOBA); PWC provides and funds training in VICOBA management so the Mamas can have their own VICOBAs. Each MamaPower group establishes their own policies and then is in a position to lend funds to members so they can set up their own small businesses. VICOBAs can be used by both individuals or cooperative groups to borrow money. They pay it back to the VICOBA with interest which ensures there are funds for other members to borrow.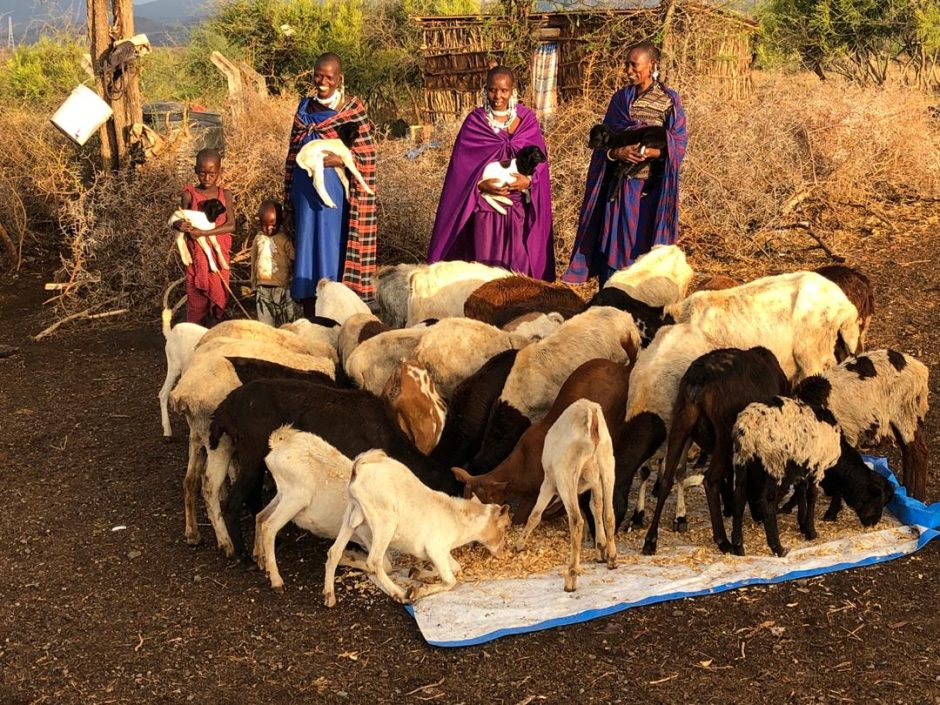 With this learning and funds raised through this ICO initiative, the Mamas will be ready to start up the Maasai shop and create VICOBAs in the community. Ngais tells us "The idea we are working with is to buy a herd of goats and then sell the milk. Our group has seen demand for milk from Nashipay Maasai School and from people who live and work close by."

Thanks for joining us in supporting the Mamas on their path to financial stability!


To read more about our Initiative Leads Colleen and Karen and Field Lead Clamian click here.
For more information contact our Initiative Leads:
Colleen colleenhanley@innovativecommunities.org
Karen karenschrey@innovativecommunities.org