Announcing a teaching position in honour of Gbanworo Keita.




We are thrilled to share exciting sponsorship news from generous donors Adele Haf and Jordan Zinovich.

Gbanworo was Jordan's drum teacher, and so by extension part of the Matoto lineage of drum and dance teachers. A good number of the arrangements we play or that we hear when we are dancing are Gbanworo's.

We would like to express our gratitude to Adele and Jordan for their broad vision and for continuing to support those who are far away. Thank you!
| | |
| --- | --- |
| | Starting with the 2023-2024 school year, the Gbanworo Keita Teaching Position will fund one female teacher's salary. This year's recipient is Grade 1 teacher, Mariama Cire Touré. |
School is in session!
The 2023-24 school year got underway with parents lining up to register their children on October 3 – the day after Guinea celebrated their national day, Jour de l'Indépendance.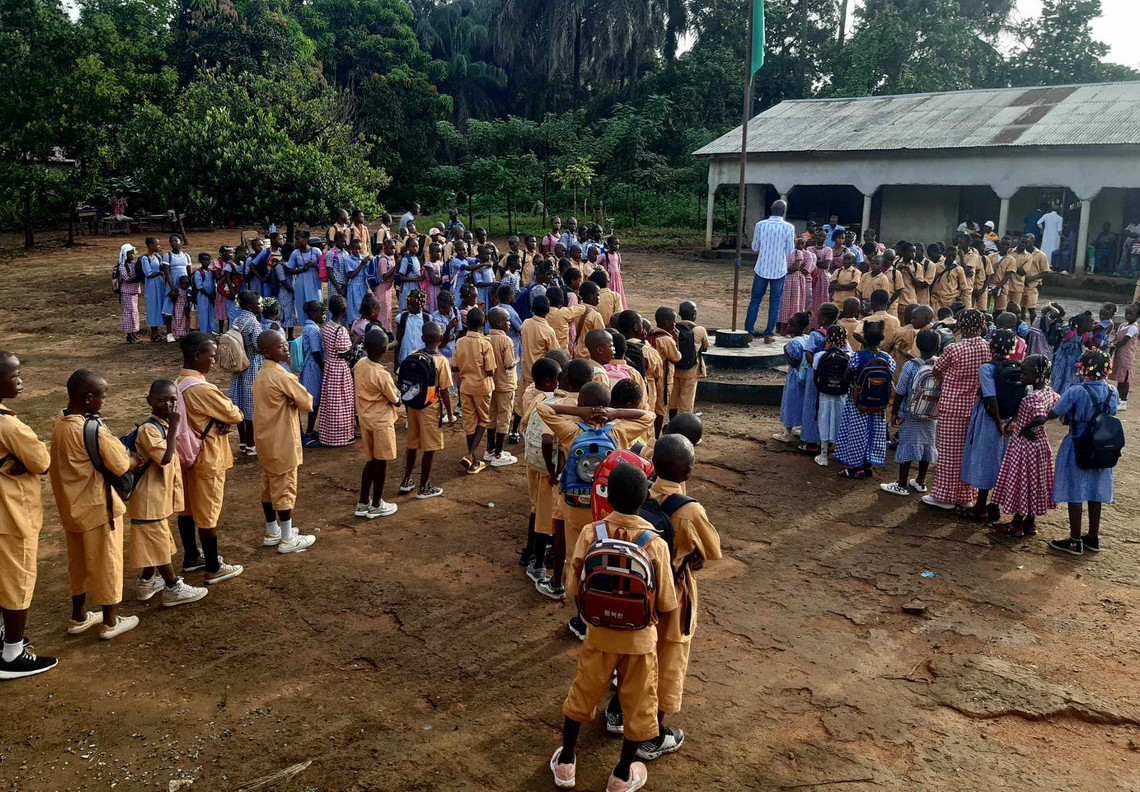 The first day of class was October 9, and this year we have 430 students registered.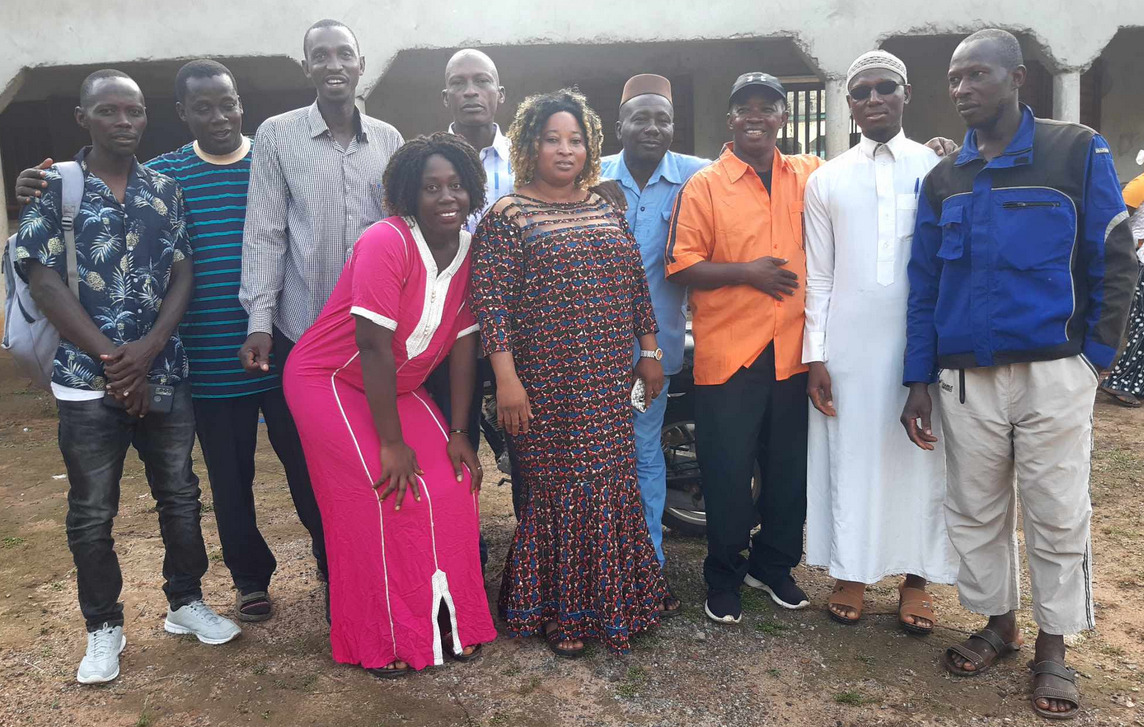 The school director, Mr. Cheick Ahmad Tidiane Kaba (fifth from left), is standing together with some of our dedicated teachers.
Gigla Sylla (third from the right) is one of the key originators of this project. Born in Kobian Village, where the school is located, he knows firsthand the barriers the villagers face as they try to improve their lives.
Monthly donations help to ensure the school continues to grow, to challenge students, and to support the community. Having a reliable monthly income allows the school and community to plan and budget for the school year and even for new teachers and projects.
Donations make great gifts and are easy to set up. Just visit our Kobian Matoto Bountouraby Sylla School page and choose your amount.
One of the great benefits of working with ICO is that you will receive a tax receipt as soon as you donate to Matoto!