All three orphans in the program are progressing well with their studies.
David and Happy are graduating from high school and hope to attend university next year. It will depend on their obtaining government scholarships.
Janeth is in her last year of elementary school and will be entering her first year of high school next year.
Below is a photo of Happy at her graduation ceremony.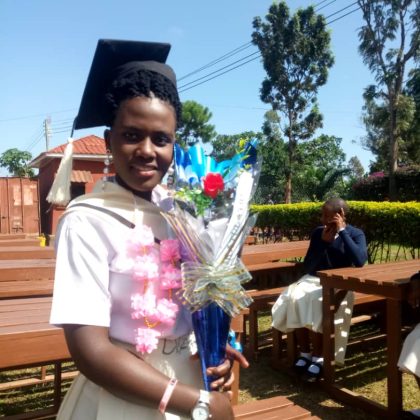 Happy at her high school graduation ceremony