Rukum Eye Camp in Taksera, Nepal
A 3-day Eye Screening and Cataract Surgery Health camp took place in the rural village of Taksera from December 3rd to 5th, 2021. Three jeeps were hired to transport the team to the location, taking 14 hours to reach the village from the city of Pokhara.
The team of volunteers consisted of: 7 people from the Himalaya Eye Hospital (including an ophthalmologist), 8 people from Pokhara Fishtail Rotary (including Binod Koirala, our ICO Field Lead), 2 from Karma Flights, one from Rotary Burtibang, along with drivers and local health workers.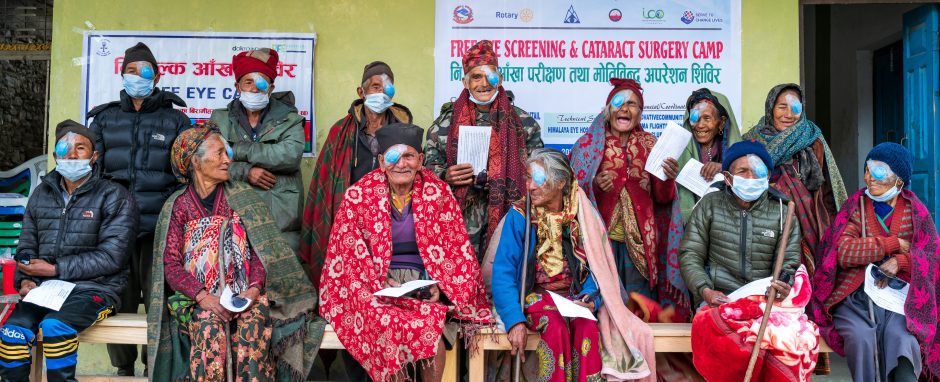 Demand for this type of health camp is extremely high, especially in remote villages. Hundreds of villagers lined up to see the doctors, with some patients walking 2 days to attend the camp. Some patients were even carried on the backs of relatives. This was the first health camp ever held in the area and most patients were elderly and some had never consulted a doctor before. There were 616 patients (333 female and 283 male) consulted and each received their treatment for free. 50 patients (21 female and 29 male) received eye surgery and received their eyesight back! 65 patients received free reading glasses and about 150 patients received medicine for general medical issues.
The people who live in the rural village of Taksera and the surrounding area want to thank ICO for being part of the team who made this happen.
And we too want to thank our donors for your valuable contributions!!
Please check out this video.