We are pleased to announce ICO member, Binod Koirala, was able to deliver 100 complete sets of Personal Protective Equipment (PPE) to a special COVID hospital set up in Pokhara. The 50-bed hospital was running at over 100% occupancy and was lacking many basic supplies.
Pokhara was in a total lockdown in June. Binod was allowed to leave his house to deliver the PPE, which covers the medical staff from head to toe.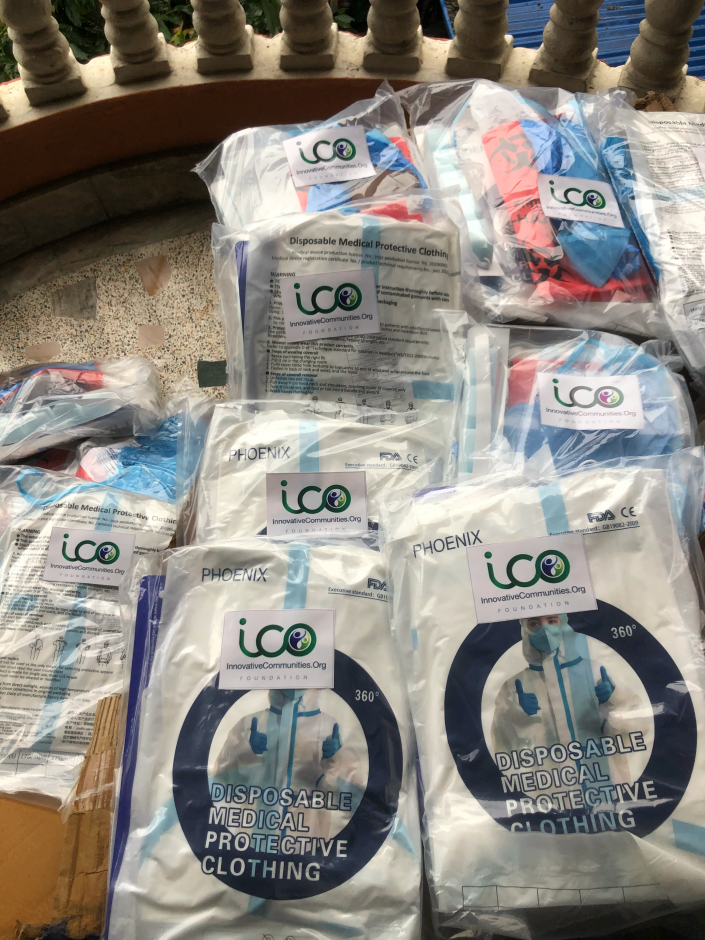 Unfortunately Nepal lacks vaccines, medical supplies and the basics of a social safety net. The lockdown has caused massive unemployment and food security is becoming an issue for many vulnerable villagers. ICO is working with other NGOs to buy in bulk and seek out medical supplies to purchase from other countries.
Thank you, thank you, thank you to all the donors who have helped in this crisis, you are not just making a difference, you are helping to save people's lives!