When our Coordinator visited one of our sponsored student's family home he was shocked to find such destitution. Leaking roof in a 2 room crumbling house with nothing but 2 stick beds for furniture. Mother suffers from AIDS and barely holds their lives together, especially when son leaves for boarding school. We realized lifting this family wouldn't wait for son to graduate and find a job. They needed a secure home now, before he left and the rains came.
So, Coordinator pulled together work party of sponsored students to haul water, mix mud, redo roof, add a 3rd room, finish inside and out with stucco surface to protect against deterioration.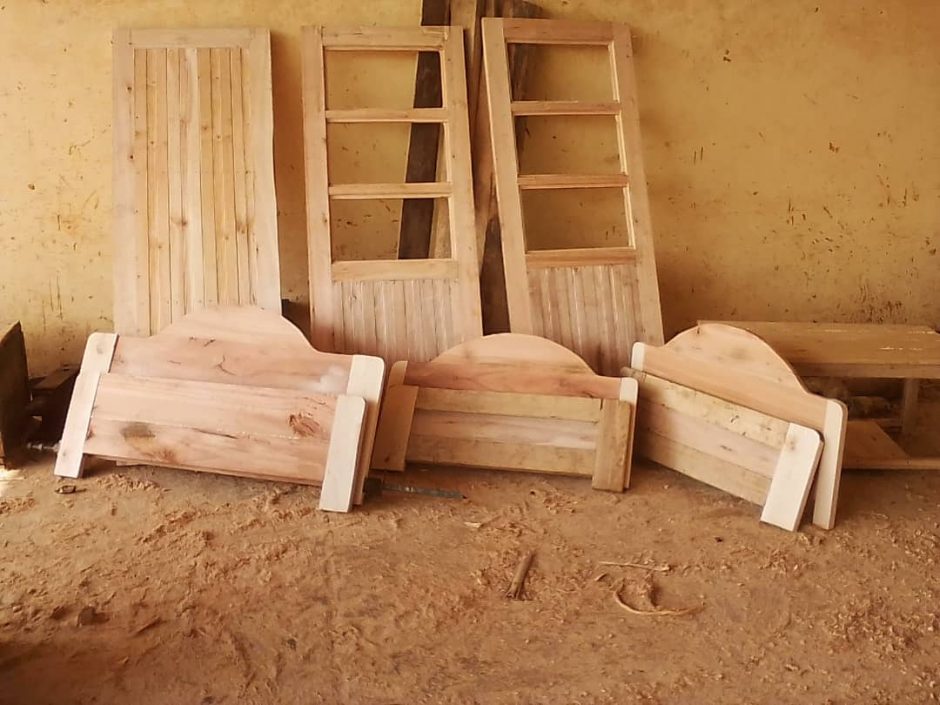 The house was finished but it couldn't be handed over to them without furniture so we commissioned 3 beds with foam mattress, 4 chairs, one table. None of them had ever slept on a flat bed or eaten dinner at their own table. They invited neighbors in to see and the whole neighborhood celebrated with them.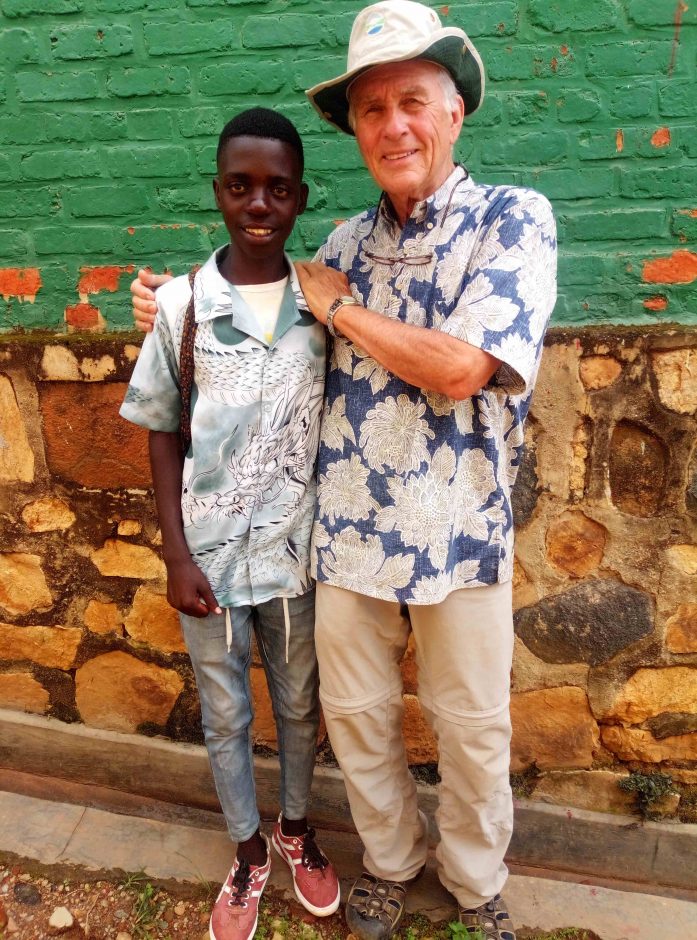 This is our student, Etiene, 18 months ago when we decided to sponsor him in boarding school. We had never been to his house at that time. He is succeeding well at school and his English is outstanding.