The Nepal Kaski ICO education fund has granted its first scholarship for a student to attend University. ICO member Binod Koirala working in conjunction with the Pohkara Fishtail Rotarywere responsible for screening appropriate candidates. The candidate comes from an economically disadvantaged family, is extremely bright and has received his education in the public-school system. It is extremely difficult for a student to excel in the public-schoolsystem. The average pass rate in 2015 in the public school was 34% while in the private system it was just over 90%. The chosen candidate's father is working as an unskilled labourer earning a minimal wage and his mother is sick and cannot work outside the home. We are proud to support his goal of achieving his degree in engineering.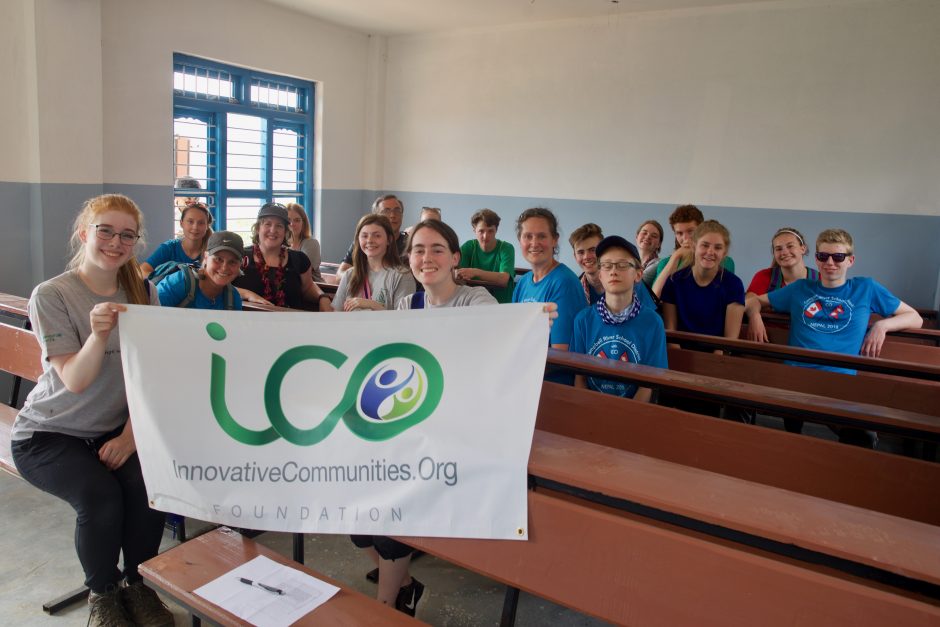 A new school, funded by Rotary International and the local Fishtail Rotary, is being built to replace a badly damaged school from the devastating earthquake of 2015. ICO provided funding for 20 tables and benches that will be used in the classrooms. ICO members were there to help with the unloading of the tables and benches that were funded by the generous donations of high school student team members on this trip.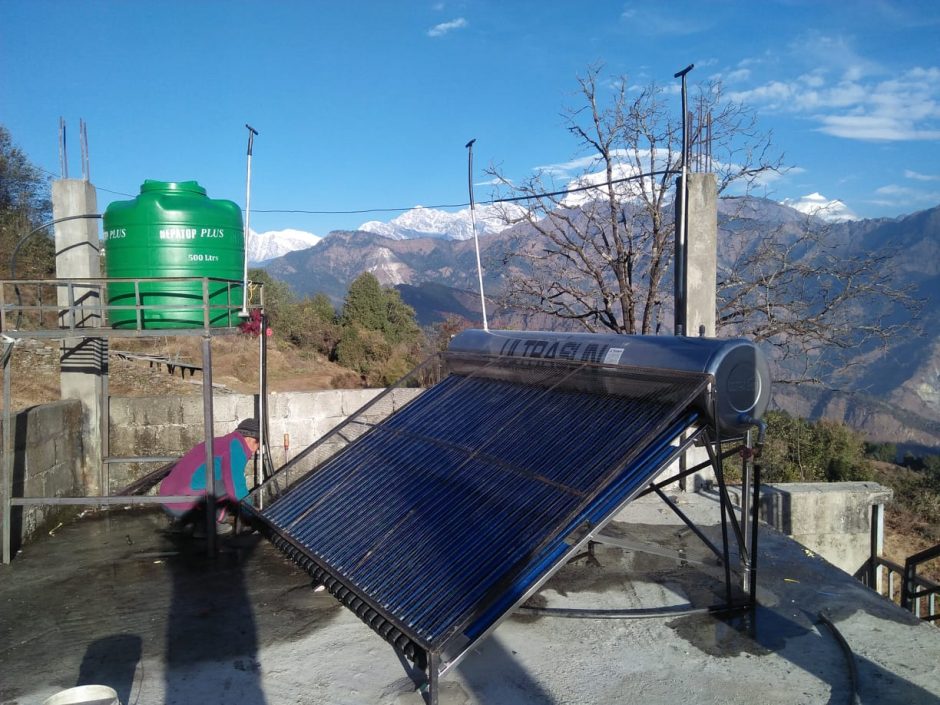 ICO members helped fund and build a solar shower and toilet for the high school in the remote village of Tikot. The village is a full day walk from a main road and is the main school for students living villages that are several days away. The students are boarded at Tikot and did not have a shower so ICO team members pitched in to help with the building of the shower and spent a couple of days enjoying the people and the village.